Third generation Honda CR-V Paramedic Response Unit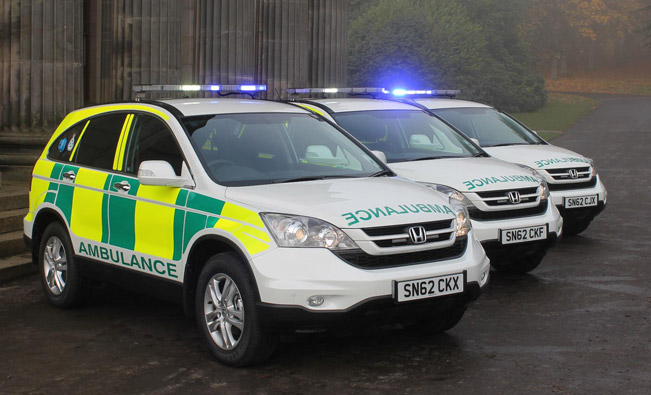 Honda CR-V Paramedic Response Unit will now help the UK's emergency organizations. In their opinion it is the best vehicle for this purpose because of its outstanding practicality, versatility and interior space.
Furthermore, Honda's popular SUV has been also used by the Welsh Ambulance Service, which has ordered over 30 examples of the third-generation SUV in the last year. On the other hand, the Scottish Ambulance Service has taken delivery of more than 40 in the last 24 months.
Honda CR-V makes an outstanding "first response" vehicle for 999 services. It has car-like dynamics and advanced all-wheel drive system. This leads to the conclusion that it can access the most remote locations quickly, while the torque and fuel-efficient 2.2-litre i-DTEC diesel engine makes it quick under 'blue light' conditions and inexpensive to run.
Scottish Ambulance have introduced the CR-V as the base vehicle for all PRUs. This also means that the vehicle will deliver additional four wheel drive into the winter months.
Source: Honda