Toyota GT86 - Best Performance Car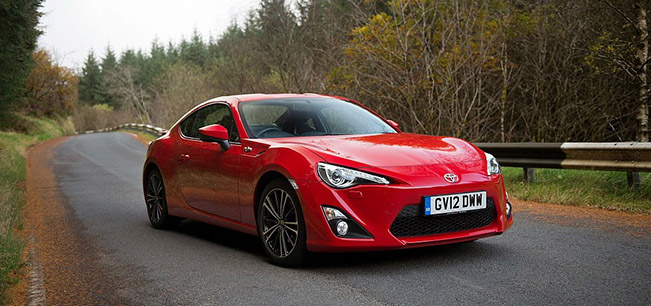 Toyota GT86 has been named Performance Car of the Year for a second year in a row. It received the award from honestjohn.co.uk. The sports coupe had tough rivals, but it managed to scoop the prestigious award.
"With a genuine sports car feel, superb handling and the ability to always put a smile on your face, the GT86 is the car we've been waiting several years for Toyota to build.", commented Dan Harrison, honestjohn editor. "We love the driver-focused feel and the boxer engine, so while it may not be the fastest performance car around, not much else can match it for sheer enjoyment. It seems our users love it too, with the GT86 review proving very popular once again, winning the Performance Car award for the second year running.", he added.
The engine is the well-known 2.0 liter naturally aspirated boxer with 200HP (147 kW) at 7,000RPM and 205Nm (152 lb-ft) of torque at 6,400RPM. 0-100 km/h in 7.6 seconds and a top speed of 226 km/h (141 mph). The engine is connected to a 6-speed manual gearbox and sends the power to an LSD (limited-slip differential) at the rear wheels. The curb weight is just 1,258 kg.
The 2014 Toyota GT86 is currently available from £25,110.
Source: Toyota