2015 Toyota GT86 Is Here!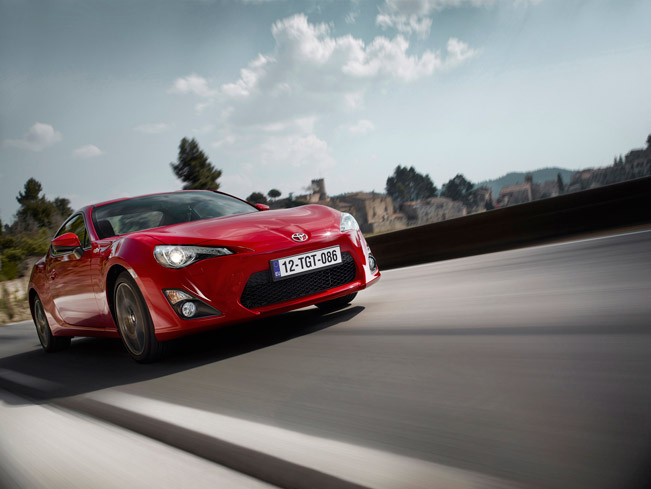 2015 Toyota GT86 is here and it is showing-off its perfectly enhanced aerodynamics for the new model year. It will offer even better handling and stability due to the optimization of suspension's rigidity and shock absorbers. In addition, the changes are also evident in the interior, which now features new instrument panel finish. An entirely new element is the shark-fin type antenna that comes to enhance the aerodynamics and deliver a bolder look.
The GT86 was officially introduced in 2012 and made a big furor. Wisely enough, Toyota is continuing the development of the car. The foundation of the upgrade is the more rigid fixation of the front suspension and the rear shock absorbers.
The rework of shock absorbers provide more stable damping and improved friction control, thus delivering smoother and communicative handling. Body-roll is reduced and the steering feel is sharper than before.
Another exclusive change is featured on the inside of the GT86. It is the new carbon-fibre motif on the dashboard insert. This not only gives more contemporary appearance of the car, but also hints to future utilization of the popular material.
On the outside, another introduction was made. It is the shark-fin antenna, which has been adopted in order to enhance the looks and aerodynamics of the car. The 2015 model year update also features a new pearl-white and silver paint finishes.
2015 Toyota GT86 will be available in dealerships only throughout Europe staring this summer.
Source: Toyota