Toyota Makes Next Steps In Hybrid Power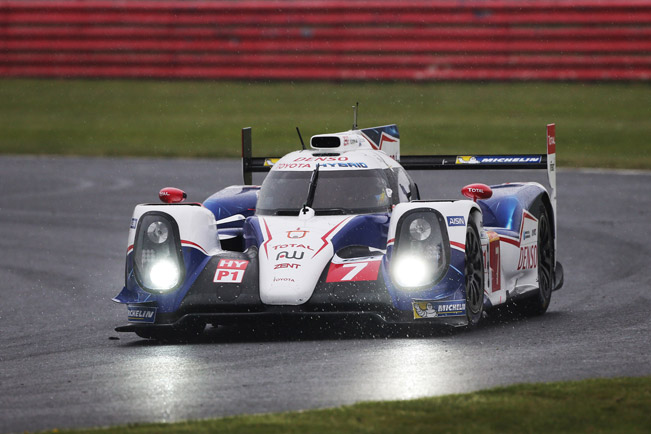 Toyota is undertaking significant developments in the laboratory and on the race track. The aim – to make next steps in the evolution of hybrid power, which will be utilized in hybrid vehicles such as Prius and Camry. The company is targeting improvements in performance and fuel efficiency. The first step has been already made with the announcement of new generation of computer chips that have the potential to boost the fuel efficiency by 10 per cent. At the same time they also significantly reduce the size of the crucial power control unit (PCU).
Toyota Racing division which is positioned in Germany focuses on practicing the hybrid know-how. This is made via its participation in the World Endurance Championship (WEC) sports-car racing, and will also be implemented in next month's Le Mans 24-hour classic.
The hybrid technology of the all-wheel-drive TS040 Hybrid race car, harvests more braking energy that can be stored and utilized under acceleration. This of course results in additional power boost. If we compare the new hybrid with last year's race car, the maximum power of the TS040 Hybrid has been improved more than 18 per cent. In addition, the fuel consumption has been cut by 25 per cent.
TS040 Hybrid made two victories in the two WEC races held this year. This also serves as a real-life test bench for Toyota's latest hybrid concepts. The knowledge gained from the motorsport program and Toyota's on-going research and development has already been utilized to enhance the company's hybrid road cars. Since the launch of the first Prius in 1997, more than six million cars were sold around the globe.
The latest laboratory achievement of Toyota's includes new silicon carbide computer chips (power semi-conductors) that are more efficient than today's chips made from silicon alone. They were designed to be used in the PCU of hybrid vehicles, thus enabling the company to improve fuel efficiency by up to 10 per cent while also reducing PCU size by up to 80 per cent.
Precisely, the silicon carbide chips will undergo on-road testing in Japan within a year. They reduce the amount of current lost as heat, and switch the current flow on and off more efficiently. The result is the reduced size of the coil and capacitor, which account for approximately 40 per cent of the size of the PCU.
PCU in hybrid vehicles delivers electric power from the battery to the motor in order to control vehicle's speed. It also sends electricity generated through deceleration to the battery for storage. Nearly 20 per cent of the total power loss in hybrid vehicles is associated with the power semiconductors alone. This shows a need for an improvement of the semi-conductor in order to improve efficiency.
Source: Toyota