Tronatic Everia Concept: The French Electric Muscle Car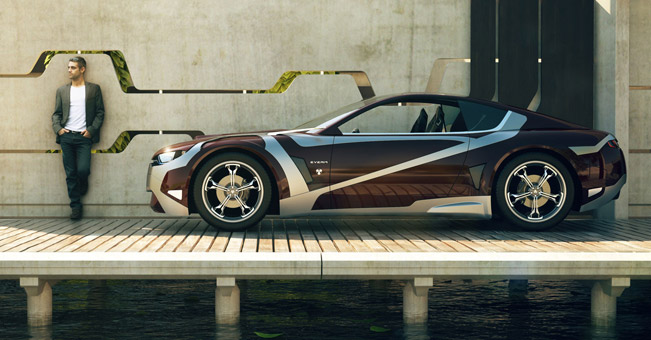 Tronatic Everia Concept is a product of the elaborations of the French graphic design studio Tronatic Production. They have created it with the aim to make a true European muscle car.
As a matter of fact the Everia is a form of evolution of a previous project by the same design studio – called Atmos. They have applied the same design philosophy here. Nevertheless, the new concept is more aggressive in terms of visual stance.
In addition, what is also special about this French concept is that is an electric muscle car. And if you have wondered whether this is a possible combination, well the designers have proved it is.
Furthermore the exterior of the car is so distinctive that it speaks for perfection and immediately grabs the attention. This is due to the unique combination of materials and graphic elements. Additionally, it conveys class and style thanks to its sporty front end.
Unfortunately no technical specifications were announced jet, but we are definitely eagerly looking forward to seeing this car in production … even in not that large numbers.
Pictures Source: Tronatic Production