BMW M4 DTM Champion Edition Individualized by TVW Car Design

BMW M4 DTM Champion Edition was released back in October last year. If you remember well, then you should also know that this car was released to pay tribute to the DTM Champion Marco Wittmann. The car was released in 23 units only, which number isn't coincidental but inspired by the number 23 on Marco's championship winning racecar.
BMW M4 DTM Champion Edition is Tribute to Marco Wittmann
With all of its fantastic additional elements, it is very hard for comprehension that someone could want extra equipment. Precisely, to make the perfect tribute car, the exterior shade is in Alpine White, which mimics the Ice Watch on Marco Wittmann's BMW M4 DTM racecar.
Just like on the racecar, the road coupe also received a bonnet, roof and boot lid finished in matt black and emblazoned with colourful stripes. There are also BMW kidney grilles outlined in orange as well as a decal set with lateral stripes, starting numbers, and flags and logos. Matt black 19-inch alloy wheels are also featured in the stock package.
SEE ALSO: BMW F82 M4 DTM Champion Edition

But this is not everything. Based on the M4 series, the vehicle also gets as standard M Performance collection components, including black front splitter, rocker blades, carbon-fibre front flaps, carbon-fibre door mirror caps and rear spoiler and diffuser inserts.
Furthermore, the production model also has very impressive interior, which features carbon-fibre trim on dashboard, centre console and steering wheel. The dashboard also wears the lettering "DTM Champion Edition" and the sequential number of this Special Edition. The special sill plates, that show how exclusive this car is, also carry the signature of the 25-year-old DTM champion.
TVW Car Design's Work Adds More to This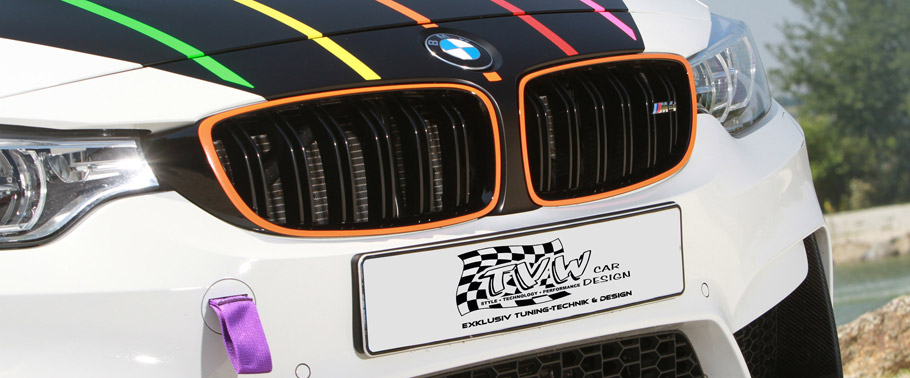 Obviously, the experts at TVW Car Design received a customer, who whished his or hers BMW M4 DTM Champion Edition to get even more distinctive appearance. Starting with the alloys, they have been substituted with BBS FI one-piece forged ones in 20-inch size. Of course, they were fitted with corresponding Michelin Pilot Super Sport UHP tires.
The handling was also improved. The experts at TVW Car Design added KW's Clubsport fully adjustable coil-over suspension as well as Akrapovic Evolution Line titanium exhaust system. The latter features carbon-fibre tail pipes, which are integrated into the carbon rear diffuser.
Improved Power Output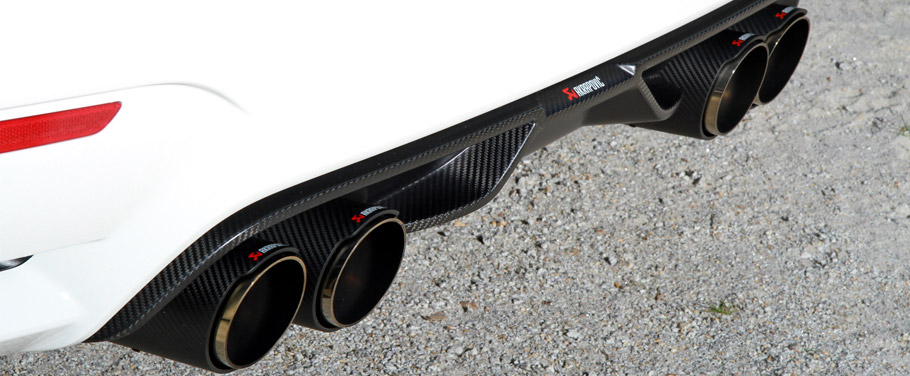 The stock output of this BMW is 431 hp (317 kW) and 550 Nm (406 lb-ft). M4's 3.0-liter turbocharged straight six motor needed a little bit of boost achieved not only by the Akrapovic titanium exhaust system but also by the additional ECU increase. The result is impressive: 517 hp (380 kW and 700 Nm (517 lb-ft).
Maybe all of the mentioned modifications won't appeal to everyone, since this is already a substantially modified production vehicle. However, TVW Car Design's interpretation of the DTM Champion Edition offers a little bit different meaning than the stock M4 Coupe.
Source: TVW Car Design