The Magnificent is Yet to Come: Vilner Showcases a Sexy Teaser! [VIDEO]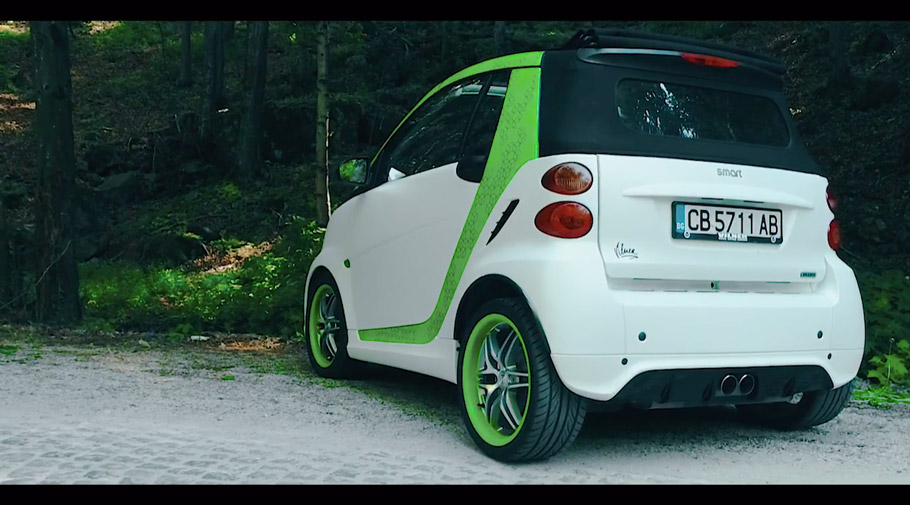 Vilner team does not stop to impress us. Even the teasers and the announcements drive us crazy! Definitely one of the most prominent, if not the most prominent Bulgarian tuner, the team showcases a bit of the upcoming tuning project: a special SMART vehicle that has first undergone a comprehensive tuning program by BRABUS and then Vilner team decided to build on that already impressive base.
There is a single video that demonstrates what the project would look like: a passionate blend between white and light green, all along with innovative and definitely impressive additions. Along with the beautiful lady, we can see a bit of the interior: as it seems, there are numerous green inserts that not only resemble the exterior styling, but also add some kind of sporty, yet stylish and comfortable ambience. We definitely have noticed these neat sport seats, redesigned wheel and tons of utility gadgets. It would be a pleasure even to look at a picture of an interior as this one.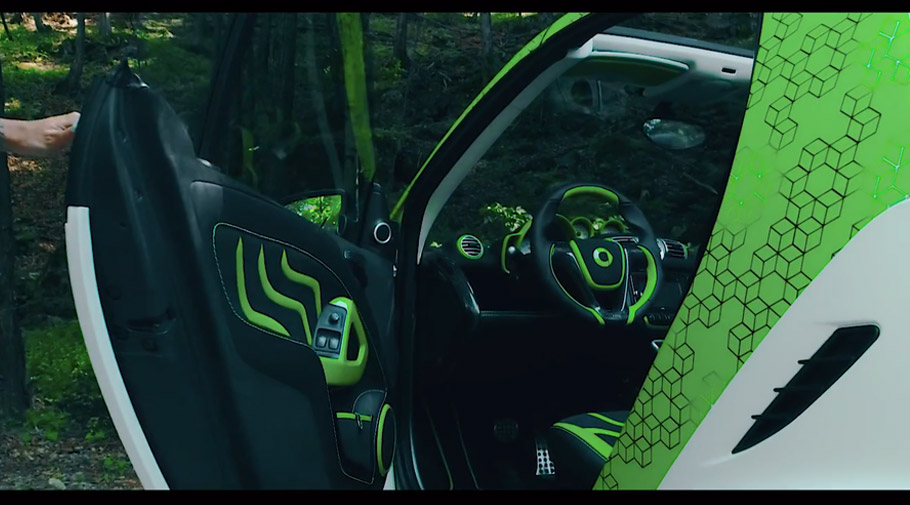 We definitely like the overall styling idea: the green stripes on the exterior, enhanced by square graphics, the two-tone wheels that contribute to the sporty appearance and of course, the enhancement of the cabin. And of course, we would be pleased to see more of the lady herself.
SEE ALSO: How it's done: luxurious and elegant interior. By Vilner
Vilner team has promised to reveal full details soon, so for further information stick with us!
Source: Vilner Bulgaria
Video Source: YouTube
YouTube Channel Source: VilnerStudio