2012 Volkswagen Golf GTI Black Dynamic Concept with world premiere
2012 Volkswagen Golf GTI Black Dynamic Concept has just made its debut at the 31st GTI Festival in Reifnitz on the Wörthersee in Austria. It comes to show unique black exterior, black-and-red interior, and more importantly – to give us a sense of 360 hp (265 kW).
This astounding power of the Volkswagen comes from its TSI engine and a lowered sport suspension. What is particularly interesting here is that nine Volkswagen apprentices from four professions have designed and produced this customization of the Golf model. It took them only seven months.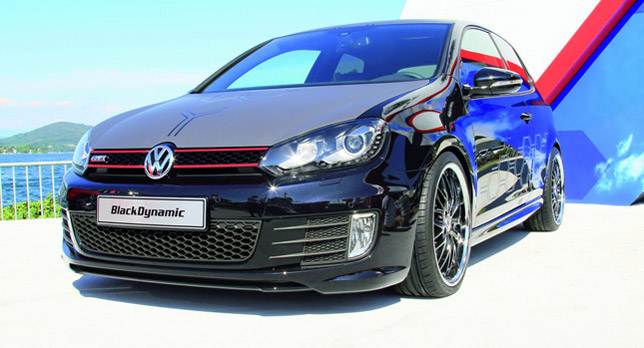 A very special feature here is the GTI lettering in the doors and hatch with handmade characters. Next to be mentioned is the 1,800 watt sound system installed in the boot and visible beneath a specially manufactured plexiglas sheet, with nine loudspeakers.
All of the custom features of the Black Dynamic were produced by the apprentices. Take for example the sport seats upholstered in black-and-red Alcantara and leather, or the interior door trim with decorative red seams.
Additional custom features made by them are the Deep Black Metallic exterior finish combined with flat anthracite film trim, the engine and gearbox management tuned to produce and transmit an extra 150 hp (110 kW), the oversized exhaust system and the eight-piston brake system.
A pretty good job they've done, haven't they!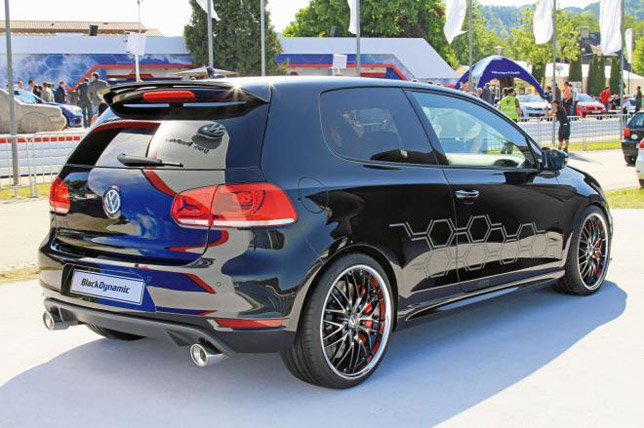 Source: Volkswagen