Volkswagen Gran Lavida at 2013 Auto Shanghai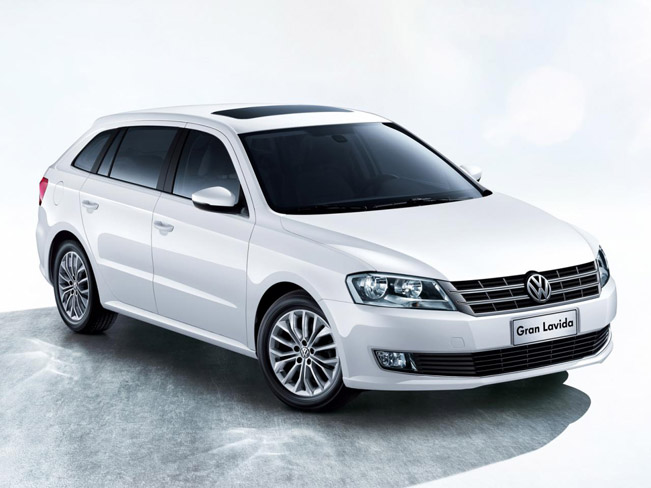 Volkswagen exhibited the 2013 Gran Lavida at the Auto Shanghai. The vehicle will be produced exclusively for the Chinese market at the firm's Shanghai-Volkswagen joint venture. It has the same wheelbase as the saloon model, but the overall length has gone down from 4605mm to 4454mm.
The engine range includes a 1.4 liter TSI with 130HP (97 kW) and a 1.6 liter TDI with 105HP (77 kW). Probably, the Gran Lavida will get more powerful engines later.
Gran Lavida is just one of the models Volkswagen is launching in China as part of an objective to have no less than 90 models by 2015.
Source: Volkswagen