2016 Volkswagen Tiguan To Have Five And Seven-Seat Versions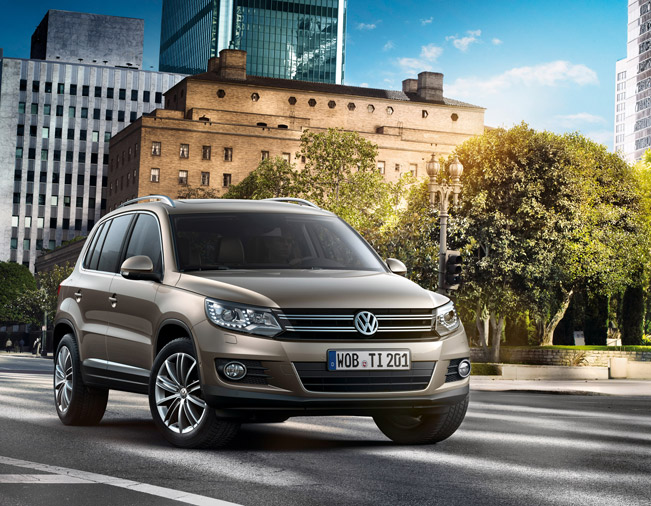 The second generation 2016 Volkswagen Tiguan will arrive in two sizes – a five-seat and a seven-seat version. In addition, the German company is developing a petrol-electric hybrid of the model. The new version of Tiguan is currently undergoing durability testing in a prototype form. The second-gen midsized SUV will be shown in September next year during the Frankfurt Motor Show. The sales are scheduled to start in the beginning of 2016.
The initial Tiguan model will be based on the standard wheelbase that we are familiar with and have seen in the first generation version of the vehicle. It will measure length of 2605 mm and will feature two rows of seats that ca accommodate up to five occupants.
The second specification of the Tiguan will have a long wheelbase. In this way the car will deliver additional rear legroom as well as a third row of seats. This means that the long wheelbase Tiguan will accommodate up to seven persons.
While the five-seater will have a debut in Frankfurt, the seven-seater will have its premiere later in 2016 during the auto saloon in Detroit. It will be built specifically for the United States, Middle East and China. However, there are also plans to sell the SUV derivative in Europe.
Furthermore, the engines that will power the new Tiguan will be four-cylinder petrol and diesel. Volkswagen also disclosed that there will be also offered the option of 4Motion all-wheel drive next to the standard front-wheel drive. We expect to see the 1.4, 1.8 and 2.0 petrol units as well as the 1.6 and 2.0 diesel ones. There is also a petrol-electric plug-in hybrid engine which VW is currently developing.
Source: www.autocar.co.uk