Vorsteiner Lamborghini Gallardo Superleggera
Since there seems to be a lot of fuss around Lamborghini at the moment, Vrosteiner have cunningly decided to make a reference of their own. They too send us back in time but the LM002-back-in-time-type. It's a tuning program for the Lamborghini Gallardo Superleggera... sort of. More like wheels for it.
Yes, those two raging bulls down there in the gallery wear the latest shoes from Vorsteiner – 1-piece or 3-piece forged wheels codenamed respectfully VS-110 and VS-310. As if they have been made specifically for the Lamborghini Gallardo Superleggera with that aftermarket big brake clearances. They both boast a 5 twin spoke design can be custom painted or powder coated depending on customer choice. Functionally, these two series of wheels are supposed to minimize unsprung weight for improved vehicle performance.
That can only mean good news for the Superleggera variety of the Gallardo is already light enough – 1,420 kg. The power to propel that weight comes from a 5-liter V10 that produces 530 PS.
If adding only wheels seems a bit tasteless, Vorsteiner hint that by the end of Fall this year, they would have come up with lightweight pre-preg carbon fiber aerodynamics and performance accessories for the Gallardo as well.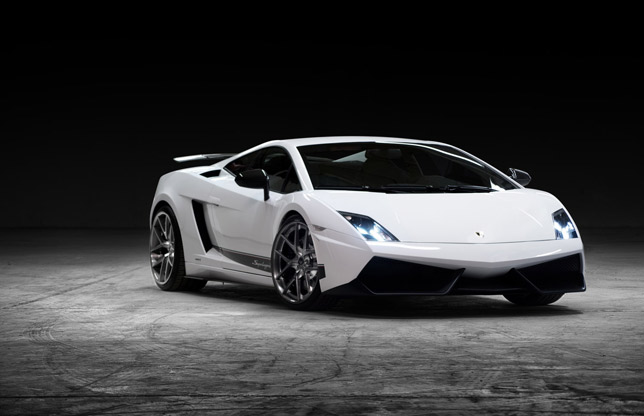 Source: Vorsteiner