VW offers Modular Transverse Matrix on the Golf and Golf GTI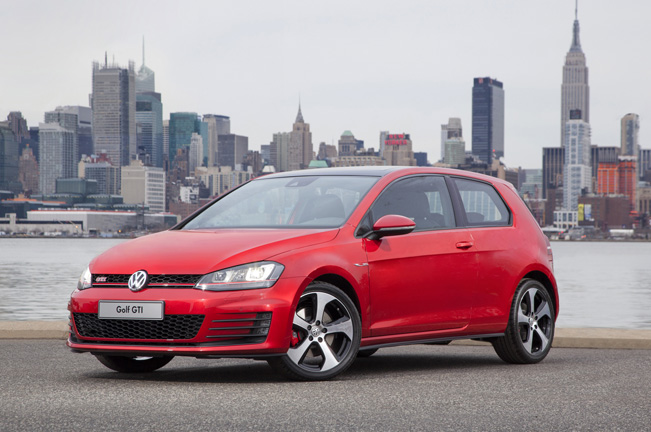 Volkswagen fans that live in the United States will be treated with the so-called Modular Transverse Matrix (MQB in short in German) technology given they choose to purchase one of the all-new VW Golf or Golf GTI now. According to Dr. Hubertus Lemke, Head of Technical Project Management in Volkswagen's Research & Development Division, the MQB strategy represents a milestone in the design and production of future automobiles with transverse-mounted engines.
Modular Transverse Matrix may sound complicated but this technology standardizes many vehicle component parameters across various vehicle classes, starting with sub-compact cars and going through mid-size SUV segments. Later the technology will be used in the Jetta, Passat and upcoming VW mid-sized SUVs, which means that at least in theory, these models, including the Golf and Golf GTI may be produced on the same assembly line.
One of the prominent characteristics of the Modular Transverse Matrix is the uniform mounting position of all engines, including the new modular diesel engine system (MDB), also known as EA288. The standardized engine position, combined with implementation of the EA288 TDI Clean Diesel engine and the new EA211 gasoline engine, will reduce the Group's engine and gearbox variants by approximately 90 percent. MQB also enables fitment of all current alternative drive concepts without compromise — from compressed natural gas and hybrid versions to a pure electric powertrain. The e-Golf that goes on sale in the last quarter of 2014 in the U.S. uses the MQB architecture as well and is built on the same line in Wolfsburg as other Golf versions.
In the long run MQB will present Volkswagen Group with new opportunities, including the possibility to produce high-volume and niche models of the highest quality at competitive prices as the technology gets introduced globally. In addition MQB will allow VW to tailor vehicles for different and diverse markets that include Europe, China, India, USA and others. One of the positive effects of MQB is that the new Golf and Golf GTI now come with the new Automatic Post-Collision Braking System - after an initial collision, it helps to reduce the intensity of secondary collisions by automatically applying the brakes. It is now standard equipment on the new Golf and Golf GTI.
Source: Volkswagen