YouTube Kia Soul Urban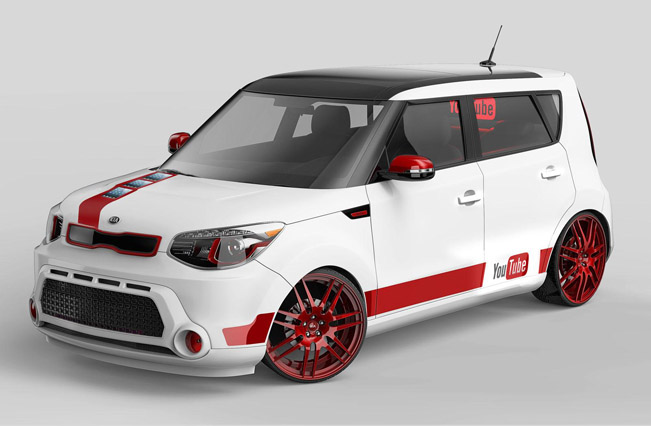 Kia is an official sponsor of the 2013 YouTube Music Awards, so the manufacturer has decided to unveil a music-focused 2014 Youtube Soul Urban.
As a literal extension of the YTMA partnership, Kia has transformed a 2014 Soul urban passenger vehicle into a mobile video recording booth and multi-screen YouTube player.
Designed by Lux Motorworks under the direction of Harris Publications and RIDES Magazine, key customization elements include a matte white and red exterior paint job with red accents, a wireless keyboard embedded in the rear center armrest, a webcam for high-definition video recording, 10 WiFi-enabled iPad 2 Minis in the rear cargo area and a Mac Mini 2 with high-speed WiFi Hot Spot for instant uploads and streaming.
"As a Presenting Sponsor of the YouTube Music Awards, Kia has the opportunity to tap into the world's largest online music destination and a new media property that aligns well with our brand's youthful spirit as well as our marketing pillars of music, pop culture and connected life," commented Michael Sprague, executive vice president of marketing & communications, Kia Motors America.
"The first-ever YouTube Music Awards will be a truly unique music experience, and our activities around the sponsorship, including the 'Soul-Live' event, are designed to engage and entertain music-loving audiences across the globe.", he finished.
Source: Kia