Lamborghini Team Brings 1971 Miura SV to Previous Glory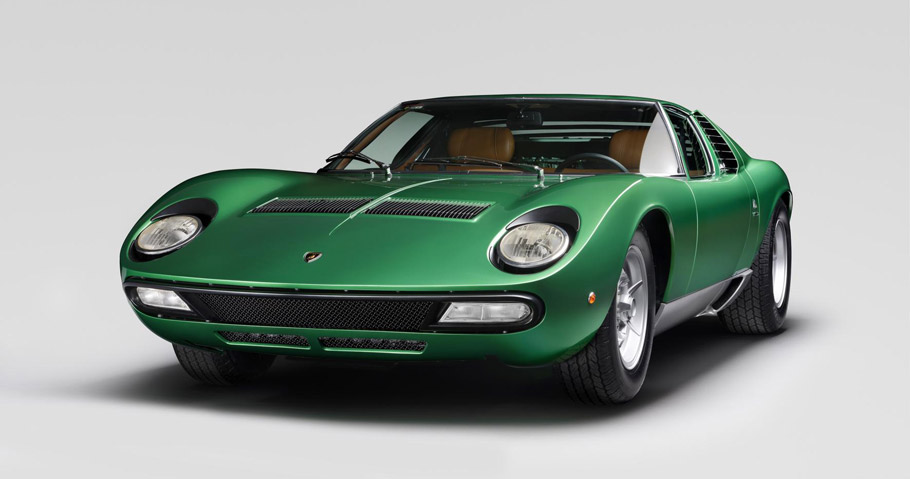 The one and only Lamborghini Miura SV, presented at the Geneva Motor Show back in 1971 has underwent elaborate restoration that lasted for more than a year. The vehicle with chassis #4846 was the pre-production model for the Miura SV production unit and is still considered as one of the most interesting and special Lamborghini models up to this date.
The full restoration was made by Lamborghini PoloStorico and now we get the chance to see the beauty in its full glory. Shown in metallic green Verce Metallizata finish with tan leather, the restoration of #4846 included restrip of the chassis and engine. The engineering team used photos and some archived documentation in order to recreate the original lines and angles and following the original production sheet and records, every single component is restored to its authentic state. Expert Lamborghini craftsmanship and original parts have been used in the process: from body elements through drivetrain components to bodywork finish.
SEE ALSO: Lamborghini Makes Tribute to Aviation with Huracan LP 610-4 Avio [w/video]
As you might know, Lamborghini PloStrorico opened in Spring 2015 with the aim of restoring historic Lambo models, archive management, original spare parts and more.
It is always good to know that automobile brand like Lamborghini looks after its iconic and old models. After all, a self-respected brand should always respect the models that made it famous for what it is now.
Source: Lamborghini