1977 Porsche 936-77 Spyder
The Porsche 936 was a two-seat prototype developed by the engineers in the Weissach racing department for the 1976 Group 6 World Championship – and it was rewarded with that year's title and a remarkable trio of Le Mans wins.
Led by Norbert Singer, the team of Porsche engineers used the chassis concept that had been proven by the 917 and clothed it in new, open cockpit 'Spyder' bodywork.
The 1976 Le Mans 24 Hours race was to be ultimate test of this new design and it passed with flying colours. After just 20 minutes, Jacky Ickx took the lead and went on to build up a margin of 17 laps over his nearest challenger. Even a lengthy pit stop that lost the car 32 minutes and reduced its lead to nine laps could not stop Ickx and co-drier Gijs van Lennep winning the race in supreme style.
A year later, two Porsche 936 entries battled with six Renaults for overall honours at Le Mans. The Ickx/Pescarolo Porsche retired after a few hours, and the car driven by Jurgen Barth/Hurley Haywood lost nine laps after a long pit stop. However, calling on the assistance of Ickx to take a turn at the wheel, this car set a succession of record lap times as it clawed back the lost time.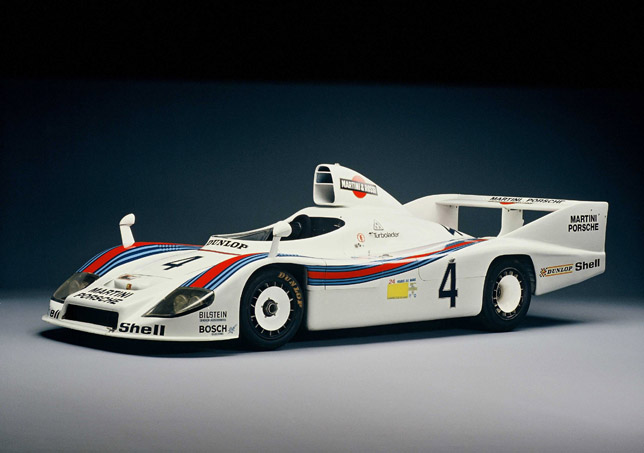 As a consequence, the leading Renaults slowly came under increasing pressure, which caused them to raise their speeds and resulted in a series of breakdowns. Barth thus crossed the finishing line as a deserving winner, despite a damaged piston in the engine of the 936.
This car genuinely earned its place in the Porsche Museum in Stuttgart, but it was initially on display only temporarily…..in 1981, after a thorough overhaul, it won Le Mans again – as the 936/81.
Technical Specification
Engine: Six-cylinder, horizontally-opposed pistons, air-cooled, two valves per cylinder, turbocharger, two chain-driven overhead camshafts
Output: 540bhp at 8,000rpm
Displacement: 2,142cc
Dimensions: Wheelbase 2,400mm, length 4,250mm, weight 700kg
Performance: Top speed 350km/h (217mph)