1981 Porsche 936-81 Spyder
With two wins at the Le Mans 24 Hours race already under its belt, you could be forgiven for expecting a race car to enjoy a well-earned retirement. However, the enduring design and speed of the 936 concept enabled the Porsche racing department at Weissach to further evolve the car such that it won the race once more in 1981.
With plans in place to enter race versions of the 924 Carrera GT and new 944 in the 1981 Le Mans, a late decision was taken to also challenge for overall honours. But this left little time to develop a completely new car before the race date, so the engineers looked to the chassis and body of the successful 936/77 on display in the Porsche Museum.
While externally reminiscent of the prior model, a new engine was installed beneath the familiar flowing bodywork of the 936; derived from a unit designed for the American Indianaoplis 500 race but never used there, this 620bhp version of the proven flat-six engine had water-cooled cylinder heads with four valves per cylinder operated by a quartet of overhead camshafts.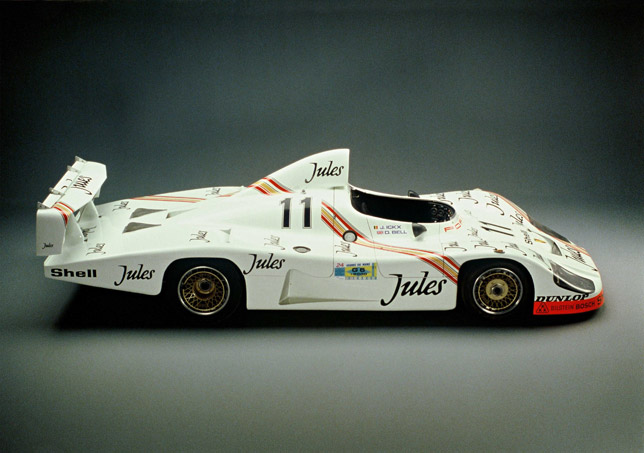 The concept led to success. The 936/81 was the fastest car at Le Mans and Jacky Ickx/Derek Bell started the race from pole position and went on to win with a 14 lap lead. The victory in 1981 was also the 30th anniversary of the debut by Porsche at Le Mans.
Technical Specification
Engine: Six-cylinder, horizontally-opposed pistons, water/air-cooled, four valves per cylinder, four cogwheel-driven overhead camshafts
Output: 620bhp at 8,000rpm
Displacement: 2,650cc
Dimensions: Wheelbase 2,400mm, length 4,950mm, weight 750kg
Performance: Top speed 360km/h (224mph)