2012 Hyundai Grandeur
2012 Hyundai Grandeur was unveiled for the Korean market. The all-new Grandeur hits the market 6 years after its predecessor's launch in May 2005.
"Our world-class technology and dedication to quality management made it possible to create the new Grandeur, making it the leading premium sedan of our times," commented Mr. Yang.
"The new Grandeur will meet every functional and emotional need of our customers.", he added.
2012 Grandeur measures 4 910 mm in length, 1,860 mm in width and 1 470 mm in height. This means that the car is a lot bigger than the preceeding model. The wheelbase is now 2 845 mm, which is an extension of 65 mm meaning that the new Grandeur will have more interior space and it will ride better.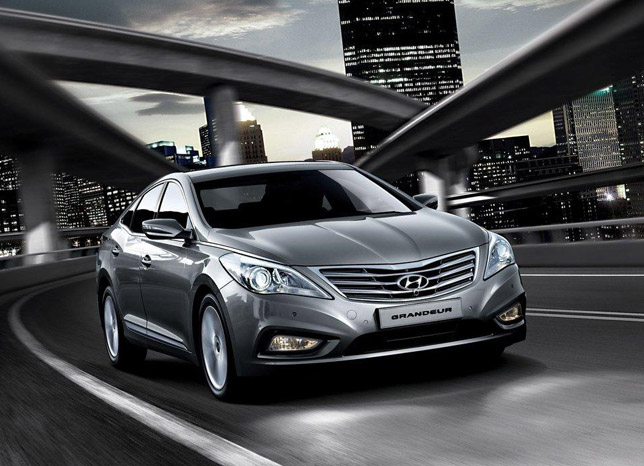 There are two engines in the range.
The fist one is a Lambda II 3.0 liter direct-injected GDI with 270 PS (199 kW) and 310 Nm (229 lb-ft) of torque. And the second is Theta II 2.4 liter GDI with 201 PS (148 kW) and 250 Nm (184 lb-ft) of torque.
2012 Hyundai Grandeur will feature Vehicle Dynamic Control and Vehicle Stability Management, a tire pressure monitoring system and Emergency Stop Signal.
The price starts at $27 960 and reaches up to $35 049 depending on the options and the engine.
The new Grandeur will be exported in 2012.