2012 Peugeot 208 R2 - Price
Peugeot has announced the new 208 R2 rally car, which will make its official debut at the Tour de Corse on May 10th.
"With the 208, Peugeot has given itself the means to create a new motoring icon," commented Peugeot's Range Director Laurent Blanchet at the model's launch.
"The 208 carries over the successful spirit of the 205 and the 206, plus the functionality of the 207 in a thoroughly modern package," added Xavier Peugeot, the Brand's Product Director.
The racing car comes with a lot of upgrades including a new sport suspension with adjustable Ohlins dampers and a rally-specific hydraulic steering system. The brake system has been also revised by installing Alcon big brake kit. The interior received a roll cage and a pair of Sparco bucket seats.
208 R2 is powered by a naturally-aspirated 1.6-liter engine with 188HP (138 kW) and 190Nm (140 lb-ft) of torque. It is mated to a 5-speed sequential transmission which sends power to the ground via a limited slip differential on the front wheels.
The price for this toy is starts at €37 500 and the fully-built models will be €57 500.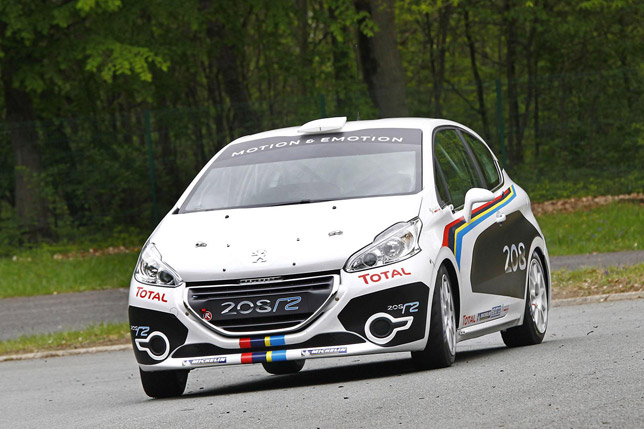 Source: Peugeot