2012 Peugeot 208
Peugeot will launch all-new 208 model in two distinct body styles; 3- and 5-door. It is set to arrive in mainland Europe in the spring and for the UK in the summer of 2012. Peugeot 206/207 are ones of the best-selling cars is in the 'B' (Supermini) segment, so the manufacturer expect huge success of the new 208.
2012 Peugeot 208 is completely different vehicle than the predecessor 207. It is lighter - 173kg with a range which starts at 975kg, more aerodynamic - Cd of 0.29, CdA of 0.61 and smaller – 70mm shorter and 10mm lower. These benefits are accentuated by noticeably increased occupant space, with more room in the rear seats (+5cm at the knees) and a more generous boot (+15 dm3 in volume), proof of optimised architectural performance.
"The strength of the 208 lies in its style: it is a real ball of energy. It has the potential to please everyone, like a popular piece of music that touches the human soul regardless of culture.", commented Gilles Vidal, Style Director, Automobiles Peugeot.
Its latest generation engine technology and the use of the e-HDi micro-hybrid system on virtually all versions add to the vehicle's improvements in terms of weight reduction and aerodynamics.
The 208 introduces a new range of 3-cylinder petrol engines, 1.0- and 1.2-litre VTi, which are particularly efficient. They return up to 65.7mpg with emissions of just 99g/km of CO2 .
The 208 renews the driving experience, a key factor in the DNA of every Peugeot:
Due to the small steering wheel which provides new ergonomics, the driver experiences a completely new driving agility,
Due to a new level of engineering between comfort and road holding, the result of the historical expertise of the Marque in terms of suspension and the benefits from the compactness and reduced weight of the vehicle.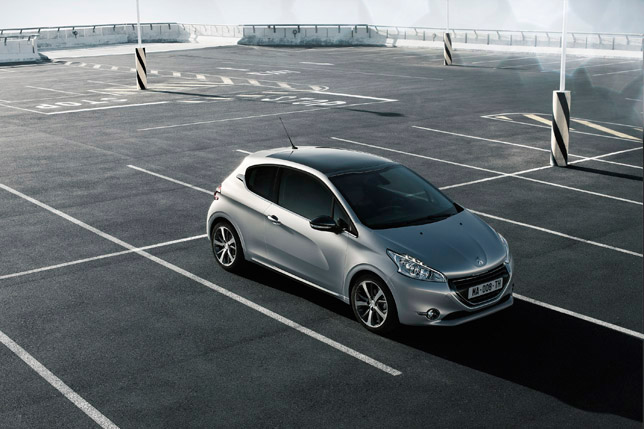 Source: Peugeot