Peugeot 208 Ready for Orders
The greatly anticipated Peugeot 208 is ready for ordering. Shipments are expected to start at June the 28th. There's a wide range for you to choose from (3 or 5 doors, petrol or diesel, grunty or frugal Prices start at just under £10,000 ($16,031).
The cheapest one, the one bellow 10,000 pounds, has 3 doors and a 3-cylinder petrol Vti engine that develops 63 bhp and returns just 99 g/km in CO2. Every diesel engine out there remains sub-100 g/km. The most powerful of which is the 1.6 e-HDi Stop & Start Feline edition – 115 bhp. Did we mention that there are 6 editions? Because there are. Access, Access+, Active, Allure, Feline and the special edition Ice Velvet. The engines make up a total eight – 5 petrol and 3 diesel.
The most powerful petrol (and most powerful overall) is the 1.6 THP offered in the 3-door 208 - 156 Bhp at your disposal. The price? £16,895 ($27,084).
Equipment is expected to be abundant throughout the whole range with a touch screen control panel as standard on more than 80% of the models.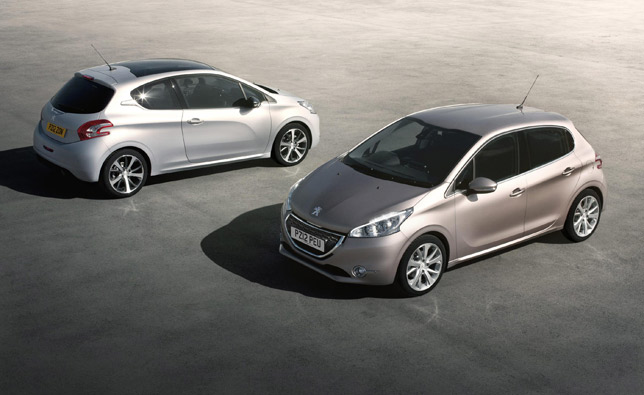 Source: Peugeot