2013 Ford Fiesta ST - 0-100 km/h in 6.9 seconds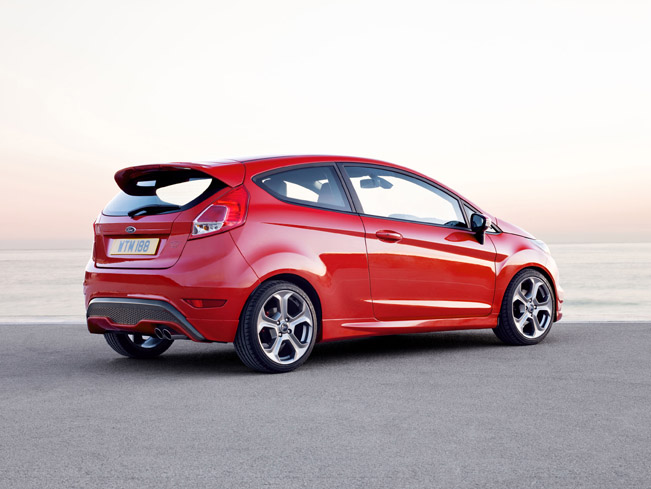 2013 Ford Fiesta ST is an affordable performance car, which is suitable for everyday drive. It has a mighty four-cylinder engine and some nice additional extras over the standard Fiesta.
The European model is available only in 3-door variant, while the US-spec 2014 Fiesta ST in exclusively sold as a 5-door model. We can't tell the purpose of this marketing move, but the three-door variant is a lot more stylish and nice. The European version will be available in the UK in march with price starting from £16,995.
For £1,000 more, you can order the ST-2 trim adding LED DRL's, Sony DAB radio, half-leather Recaro Sport seats and keyless entry. This is definitely a good bargain.
The Fiesta ST gets a revised suspension with lowering springs (-15 mm) and stiffened dampers. The brake system has also been improved compared to the stock Fiesta. Last is a three-stage electronic stability control system and enhanced torque vectoring control.
The 2013 Fiesta ST is powered by a 1.6 liter EcoBoost with 180HP (132 kW) and 240Nm (177 lb-ft) of torque. It is connected to a 6-speed manual gearbox. 0-100 km/h in 6.9 seconds and a top speed of 220 km/h (137 mph).
Source: Ford