2014 Ford Fiesta ST - 6.7 liters / 100 km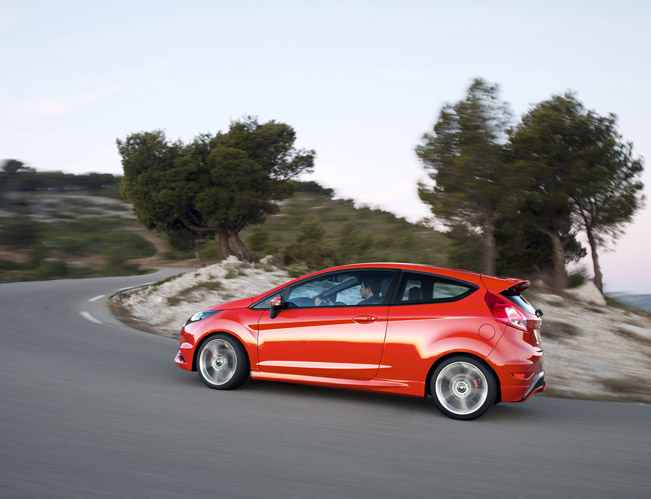 The 2014 Ford Fiesta ST made its official US debut at end of last year at the LA Auto Show. The small hot hatchback is able to return 35 mpg on highway (6.7 liters per 100 km).
The Blue Oval company has officially confirmed the figures for the 2014 Fiesta ST US. The hot hatchback is able to return 26 mpg in city / 35 mpg highway and 29 mpg in the combined cycle. The 1.6 liter turbocharged EcoBoost engine has 197HP (147 kW) and 290Nm (214 lb-ft) of torque.
It rolls 17" alloy wheels and comes with additional equipment like a lip spoiler, different front grille as well as chin spoiler. There are also a rear diffuser and a dual exhaust system. The stance and handling are improved thanks to 15 mm lowering (compared to standard model).
Source: Ford