2015 Nissan Versa Note Defends its Position in the Kelly Blue's List

This year marks the second time, that Nissan Versa Note stays on Kelley Blue Book's "10 Tech-Savviest Cars Under $20,000". The car won the award, thanks to the Around View Monitor, the numerous tech options, that include the hands-free texting, Bluetooth and Pandora Connectivity. In fact, Nissan Versa in on the sixth place on the prestigious list.
The companion to the Versa sedan, the Versa Note demonstrates some wonderful features, distinctive look inside and outside. In fact, the vehicle comes with large list of features and tweaks. Today we will show you some of them.
The Versa Note demonstrates incredible stylish exterior, that includes the steeply sloped windshield. There is an optional Active Grille Shitter, that makes a further boost to the overall fuel economy. And when we talk about economy, The Xtronic-geared models offer 40 miles per-gallon-highway fuel economy. The vehicle also offers spacious cargo place, that is further upgraded with the Divide-N-Hide Adjustable Floor. And of course, the Versa Note is geared with numerous hi-tech gadgets and tweaks, that include NissanConnect system, RearView Monitor, Navigation and many more.
SEE ALSO: Nissan Starts the Production Of 2016 Maxima
Under the hood 2015 Versa Note shows a 1.6-Liter DOHC 4-cylinder engine with dual injection and Twin Continuously Variable Timing Control  (CVTC). The Note S model comes with a 5-speed manual transmission, while the other models, the S Plus, SV, SR and SL are geared with a next-gen Nissan Xtronic transmission.
In fact, we can still show numerous features, that are included in the 2015 Versa Note. Nissan team has included Bluetooth, Hands-Free system, Satellite radio and 16-inch aluminum alloy wheels.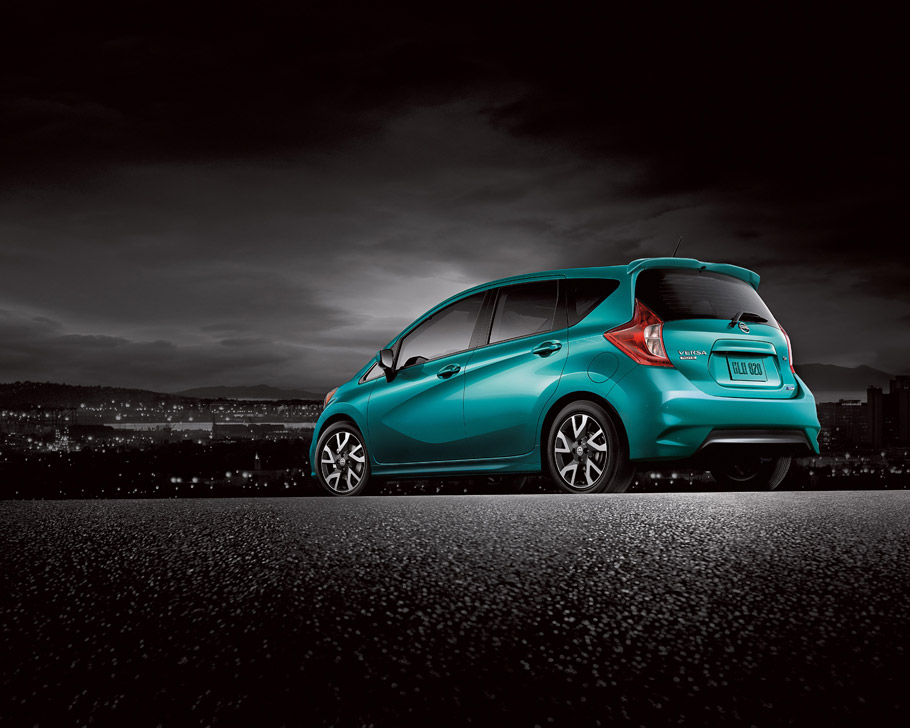 With all these features, 2015 Nissan Versa Note surely deserves a place in the prestigious list. What do you think?
Source: Nissan