2016 GMC Sierra: First Look

2016 GMC Sierra is brand's best-selling truck and sing its first appearance back in 2006 the vehicle proved itself as one of the most remarkable and trustworthy trucks. And now, 2016 Sierra comes to demonstrate some wonderful exterior restyling, including LED "C-shaped" signature daytime running lights and LED headlights. There are also different fascia and grilles for every trim level. And of course, there are special LED fog lamps included, along with redesigned bumpers and fresh "C-shaped" LED taillights.
The tasty 2016 Sierra will be available in the fourth quarter of 2015, along with additional details information in the upcoming months.
Why GMC trucks?
As you know, GMC builds truck since 1902 and for that big period, the brand proved itself as an innovative one, that offers high-quality components, wonderful features and overall premium driving experience. GMC also offers one of the best fuel-efficient trucks and crossovers, including the Terrain and Acadia crossover. And for example, the Sierra full-size pickup is the first in its class to receive the highest possible five-star Overall Vehicle Score for safety from National Highway Traffic Safety Administration for 2011. What all this means is, the 2016 GMC Sierra is expected to maintain that high quality, premium feel and superior pleasure of driving. And as always, we will put that to the test. Stay with us for further information.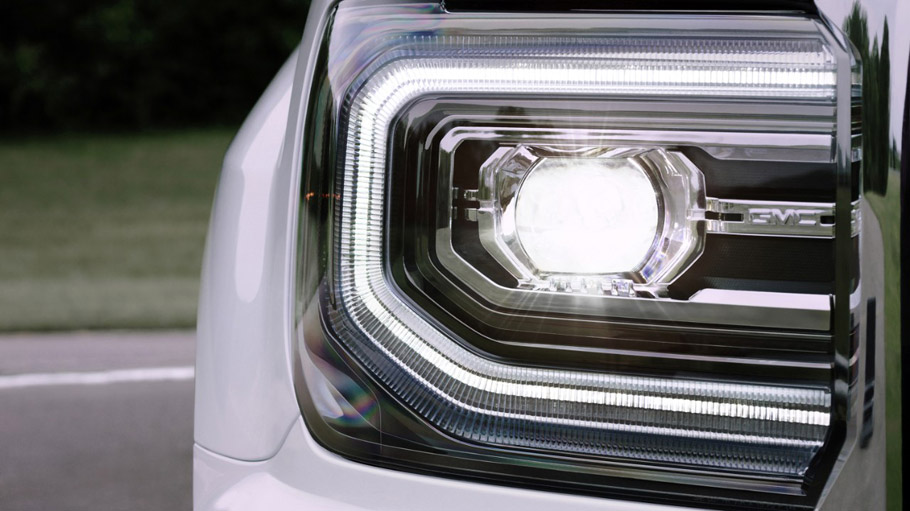 Source: GMC