2016 Mitsubishi Outlander Has Finally Revealed More Details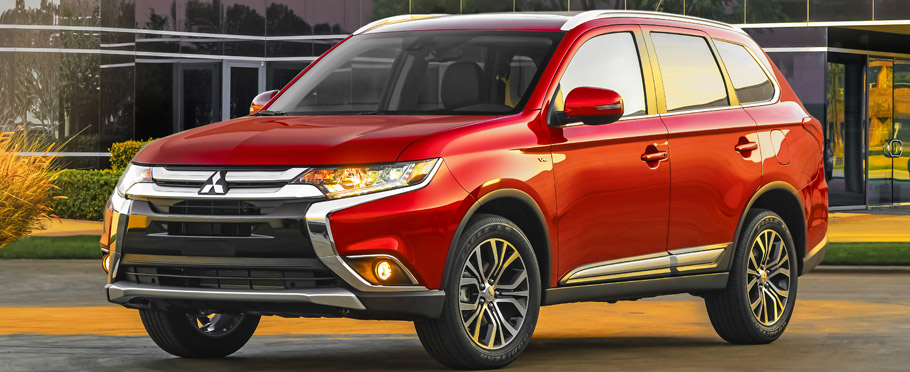 2016 Mitsubishi Outlander has finally came with some more information about pricing and other features. As you know, the sexy seven-passenger crossover comes with a completely different design concept: it has undergone numerous tweaks and over 100 engineer improvements, that bring more confidence on the road and more beauty and style.
Further features now include LED positioning lights, 18-inch alloy wheels, LED taillights and of course restyled interior, that further includes a wonderful restyled steering wheel, upgraded second-row seating, accent trim, seating surfaces and a ton of high-tech goodies.
In fact, Mitsubishi team gave a special attention to the safety system. Now the vehicle comes with Forward Collision Mitigation, Lane Departure Warning, Adaptive Cruise Control. The system are available both for SEL and GT models.
Mitsubishi Motors North America, Inc Executive Vice President, Don Swearingen says, that the 2016 Outlander model comes with a dynamic design and a long list of engineering upgrades. He ensures us, that the car "literally" looks, drives and feels like a completely different machine. Mr. Swearingen also states that, desipite all the improvements on the car, Mitsubishi team made the price even lower, compared to the old model, so numerous more buyers are attracted.
Prices for 2016 Mitsubishi Outlander seven-passenger crossover start from $22, 995.
Source: Mitsubishi