96 g/km* for the 2012 Honda Insight
The launch of the 2012 Honda Insight at Frankfurt Motor Show (IAA) 2011 in September reaffirms Honda's commitment to reducing CO2 emissions.
The 2012 Insight is now even more environmentally friendly producing just 96 g/km* of CO2.  Fuel economy and emissions have been improved by means of enhanced aerodynamics and powertrain efficiency. Reduced engine  friction , Continuous Variable Transmission (CVT) and better air conditioning, benefiting from a new cold storage system, all contribute to  lower fuel consumption.
The Insight also receives a fresh exterior design including a new front grille. The slimmed tail spolier allows for a wider rear glass area, and combining this with a modified tail gate garnish and a reduction in the size of the wiper motor unit results in overall increased rear visibility.
Adjustments have been made to the engine and suspension for an overall improvement to ride comfort and stability. The features within the interior have also been enhanced for a superior quality.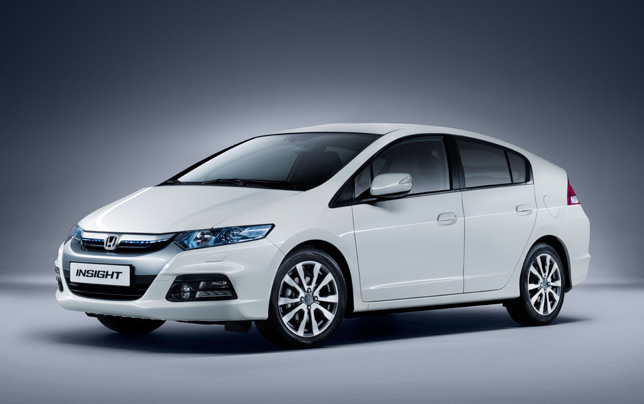 Source: Honda