A new edition of the SEAT Open Freestyle Circuit begins
For the second consecutive year, SEAT will be the main sponsor of the Open Freestyle Circuit, one of the most significant winter sport competitions with the highest number of followers that attracts the best riders on the international snowboard scene every year.
After last season's magnificent experience, SEAT is once again backing a discipline it fully identifies with, and which represents the design-driven, sporty and lively brand values the company applies to all its models.
This season's main novelty is that some of the competitions of the SEAT Open Freestyle Circuit store points for the FIS International Ski Federation calendar. This is excellent news that recognises the hard work carried out by the organisation during the first two editions of the competition. Furthermore, the format of the event will include men's and women's pro, amateur and junior categories in the snowboard and freestyle disciplines.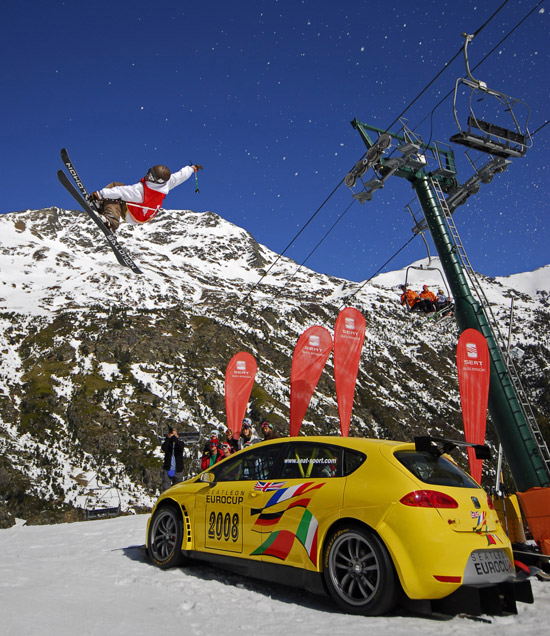 In addition, just like during last year's season, several SEAT vehicles, such as the León TDI which is participating at the WTCC World Touring Car Championship and the versions being driven at the Eurocup and Supercopa, will be placed at highly strategic locations along the course where the most daring acrobatics will be performed.
The first SEAT Open Freestyle Circuit event is taking place next 11-12 October within the Barcelona Extreme Sports Festival being held at the city's Fòrum Parc. The season opener will be attended by the best snowboard and freestyle riders such as the members of the Rossignol international team, Swiss Alex Evequoz and French Brynild and Thomas Gerin, as well as Spanish contestants Javier Silva, Alex Martin, Pepe Balmes, Dani Sastre, Roc Sacrista, Toto, and Gabriel Bessy from France.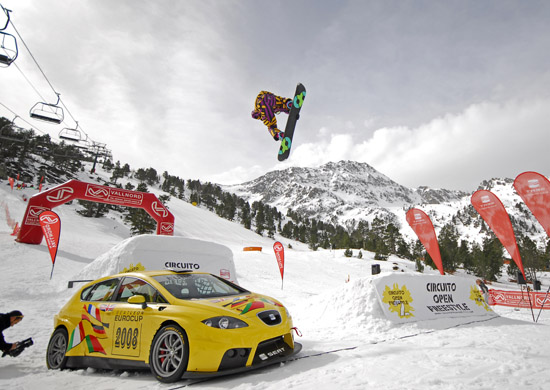 Freestyle specialists include riders like Paco Benguerel, Javi Vega, Joseph Malo, Gustavo Ballesteros and Luis Goñi, as well as the members of the Andorran Ski Federation Noa and Joel Albadalejo or Scotty Jordan.
The excellent competitor turnout will surely make the first SEAT Open Freestyle Circuit a great success, with a high level of skill that promises to guarantee thrilling performances.
2009 SEAT Open Freestyle Circuit schedule
11-12 October 2008: Barcelona Extreme Sports Festival 17-18 January 2009: Grandvalira (Andorra) 14-15 February 2009: Gran-Pallars (Lleida) 7-8 March 2009: Boí Taull (Lleida) 21-22 March 2009: Vallnord (Andorra)