Aznom Fiat 500
Aznom is a tuning company, which is based in Italia. They have revealed a high-performance vehicle based on Fiat 500. The car features 1.4 litre turbo petrol engine from Abarth, which develops 240PS and 330Nm. The interesting about the small city car is that the power is sent to the rear wheels. The engine is positioned in the middle of the car and it is mated to a 5-speed gearbox.
Aznom Fiat 500 Motore Centrale also features a LSD for perfect traction at every conditions. Upgraded supespension, which features a McPherson at the front and a fully adjustable A-Arm rear with Bilstein shock absorbers. The brake system is also improved including vented brake discs for both the front and the rear axles, and with 4-piston calipers.
The curb weight of Aznom Fiat 500 is just 1050 kg, so the acceleration is staggering. 0 to 100 km/h in 4.7 seconds and a top speed of 245 km/h, which is kind of funny... All in all, this is "just" Fiat 500. However, thanks to the position of the engine, the small car has a perfect balance and it will be a great to drive at the race track.
The price of the project is not announced by the Tuner.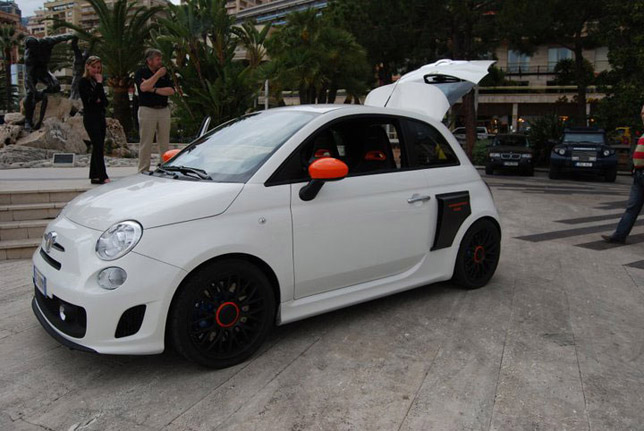 Source: Aznom via Facebook