New engine system of BMW 330e does matter - here's why!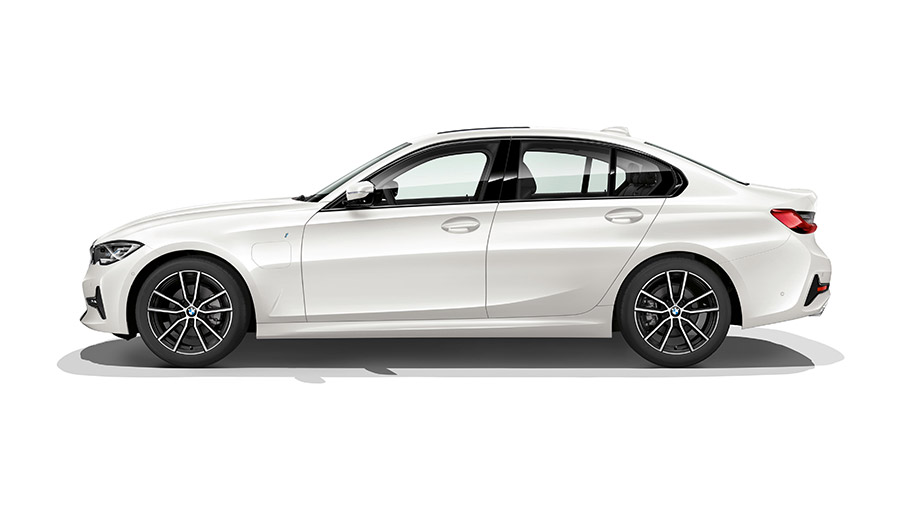 New BMW 330e plug-in hybrid saloon is a representative of brand's revolutionary concept and offers more efficiency, power and handy features. Scheduled to be launched in summer of 2019, BMW 330e Saloon is faster, more powerful and way more agile than its predecessor. Let's find out more!
One of the most notable additions is the XtraBoost feature that is now part of the standard equipment – this is an on-demand power gadget that improves the overall output of the plug-in hybrid with a total of 41hp. Neat, right? Furthermore, the new family member can cover a distance of up to 37 miles by using sole electric power and deliver way fewer CO2 emissions, compared to predecessors.
New 330e features a 184hp 2.0-liter four-cylinder petrol engine with BMW TwinPower Turbo Technology aligned to an electric motor that generates between 68 and 113hp additional output. Together, the two engines ensure a maximum output of 252ho and 420Nm of torque – just enough to tackle down any road challenge. What is also special about this model is the accelerator pedal curve that offers improved response and precision, along with precise and smooth shifts, thanks to the fine-tuned Steptronic eight-speed gearbox.
SEE ALSO: G-POWER team reveals yet another tuning project
New BMW 330e also comes with regenerative braking that further optimizes efficiency. The way it works is rather interesting- the whole system stores the energy captured during braking with the electric motor and transfers it to a high-voltage battery and serves to supply vehicle's electric system. Or, in other words, the generator is no longer powered by the combustion engine. Sweet!
What buyers will love is the fact that the whole range of optional equipment and goodies are also available for the plug-in hybrid. Offered in SE, Sport Line and M Sport versions, new machine adopts the Adaptive M suspension with Variable Sports Steering and M Sports brake system. Enjoy!
Source: BMW