BMW 6-Series F12 MH6 S Bi-turbo - 700HP and 900Nm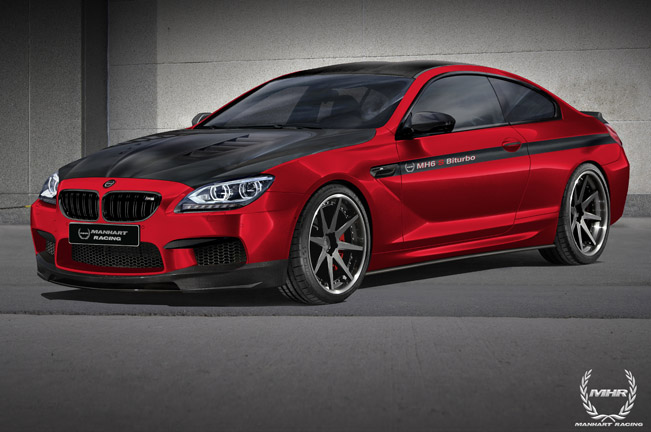 Manhart Racing are famous with their super powerful tuned cars. Again, they proved that the factory's power coming from BMW M6 F13 is not enough.
The 4.4 liter twin-turbocharged V8 is boosted to whopping 700HP (515 kW) and 900Nm (667 lb-ft) of torque.  Performance boost will of course, also include a complete exhaust system including downpipes with sports catalysers and the company's own end-silencer.
Manhart Racing will combine a coilover kit with forged alloy wheels for the perfect mechanical grip.
The presentation of the first Manhart MH6 S Biturbo is scheduled for the late summer of 2013.
Source: Manhart Racing