Manhart Racing BMW E92 335i - Engine Conversion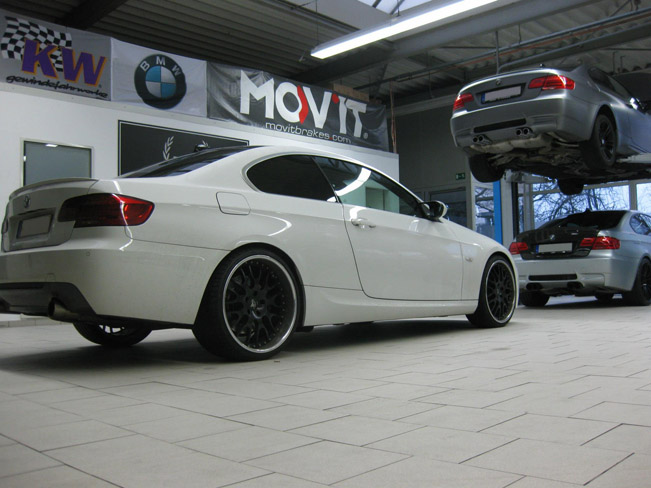 Manhart Racing has released some pictures and details for their latest project based on BMW E92 335i. A facelifted version powered by N55 3.0 liter twin scroll-turbo I6 with 306HP (225 kW) and 400Nm (295 lb-ft) of torque has been converted to N54, which is basically the same engine but with different turbochargers.
Of course, the engine is going to have a MHR Stage 5 Power Upgrade. This boosts the N54 to over 500HP (368 kW). This will happen thanks to a number of upgrades.
A stock 335i accelerates from 0-100 km/h in 5.6 seconds and has a top speed of 250 km/h (155 mph) – electronically limited. After the tuning, the expected acceleration will be around 4.5 seconds and top speed of over 300 km/h. This turns the regular coupe to a real sports car.
Stay tuned for  further details!
Source: Manhart Racing