2016 BMW M2 and X4 M40i to Debut at NAIAS in January

Two of the most awaited cars ever are going to make their world debut at the 2016 North American International Auto Show: the M2 and X4 M40i. NAIAS has a scheduled start on Monday, January 11, and to witness the birth of these future stars, you have to go to BMW's Stand at 10:05 a.m. in Detroit's COBO Center. There you will also see the X1, 7 Series, the plug-in hybrid 330e, the high-performance i8 and the all-electric i3.
2016 BMW M2
2016 BMW M2 is probably one of the most anticipated cars globally. And we all know why. It will feature the renowned BMW M Performance characteristics, which will be complimented by a sleek interior and exterior design.
The most exciting part is under the hood: the absolutely new M TwinPower Turbo technology 3-liter, 6-cylinder engine. It will be responsible for 365 hp (268 kW) and 465 Nm (343 lb-ft) of torque, helping the M2 cover the 0-60 mph acceleration sprint in 4.2 seconds.
SEE ALSO: 2016 BMW M2 Comes Style, Power and Neat Engine Flexibility
This car is inspired by its motorsport history and enhanced by BMW EfficientDynamics technology. It is actually expected that the BMW M2 will set standards its segment in terms of agility, driving feeling, directional stability, steering precision and controllability. When to expect the BMW M2 in US Showrooms? The answer is this spring. Pricing is to be announced shortly.
2016 BMW X4 M40i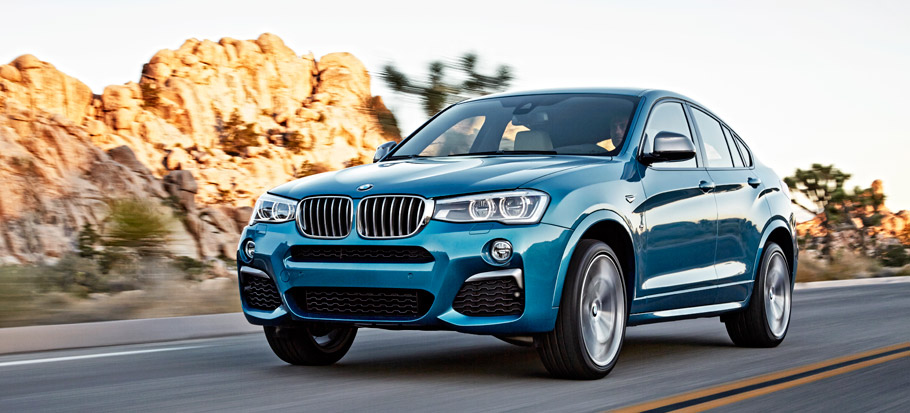 2016 BMW X4 M40i will also make a debut in Detrout alongside the M2. Fitted with cutting-edge drive technology, this SUV guarantees one-off driving experience and outstanding power delivery. The 355 hp (261 kW) and 465 Nm (343 lb-ft) of torque are produced by the M Performance TwinPower Turbo technology inline 6-cylinder engine. This unit will too make its world debut at NAIAS.
SEE ALSO: BMW X4 M40i Is Here! But What Can It Offer? 
Well, the car reaches an electronically limited top speed of 150 mph, and also accelerates from 0-60 mph in just 4.7 seconds. The powerful yet efficient exterior chassis of the X4 M40i is tuned to M Performance specifications, BMW ConnectedDrive, intelligent xDrive and TwinScroll turbo technology. 2016 BMW X4 M40i will be offered in showrooms across United States in February with pricing to be announced closer to launch.
Source: BMW