BMW at the Plus X Award 2011
BMW Group took four awards for ConnectedDrive in the annual, internationally renowned "Plus X Award". The jury honoured the manufacturer with top awards in in the categories Innovation, Design, Operating Comfort and Best Technology of the Year 2011 with an additional "Plus X Award" seal of quality.
To select these products, an international, industry-neutral jury of 134 specialised journalists and market experts from 32 countries evaluates extraordinary design, innovative technologies as well as intelligent and straightforward operating concepts. Ergonomic and ecological product attributes, the use of high-quality materials and their processing are other equally important factors that go into the decision of a "Plus X Award" honour.
BMW ConnectedDrive assumes the role of a personal driving assistant and – by networking intelligently with the environment – gives the driver access to vehicle-specific information according to the situation and whenever it is required.
The company is already demonstrating to what extent a vehicle can become an integral part of a networked world in the future on the concept vehicle BMW Vision ConnectedDrive. The two-seater roadster communicates with the driver and the passenger as well as with the environment and the Internet and integrates numerous future-oriented functions and thinking approaches. B
Still, there is a lot of work for the engineers, who are already working on turning the range of functions demonstrated in the framework of BMW ConnectedDrive into reality.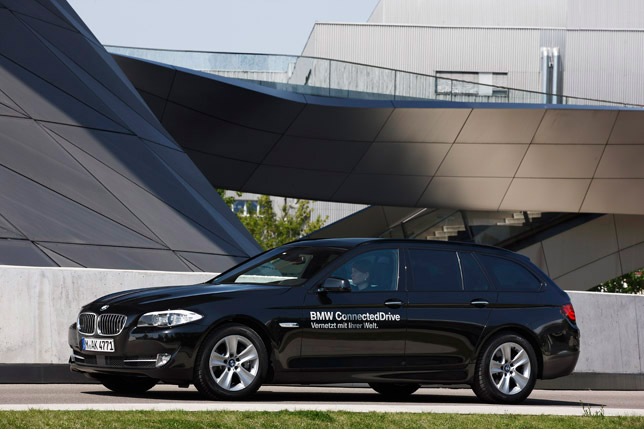 Source: BMW