BMW Vision ConnectedDrive. Jewellery spot.
BMW has released a nice video of the amazing Vision ConnectedDrive.
The vehicle concentrates on communication, infotainment and safety. It is a two-seater roadster with aggressive lines and a flat sporting and dynamic silhouette. There are some transparent surfaces providing a cool light show.
Vision ConnectedDrive resembles a Vision EfficientDynamics roadster and features a wide grille, huge air intakes, a frameless windscreen and a transparent area in the hood.
The interior is split into two main sections as the driver and passenger are separated by a flowing center console. The Passenger Information Display in the instrument panel can come to life with a single touch.
The Emotional Browser gives you the ability to easily filter the information to meet your requirements, to organise it and change the layout of the display. You will see that in the video.
Still, there is no official information about this beautiful car. We hope that it will go into production, because it deserves that.
Enjoy the video!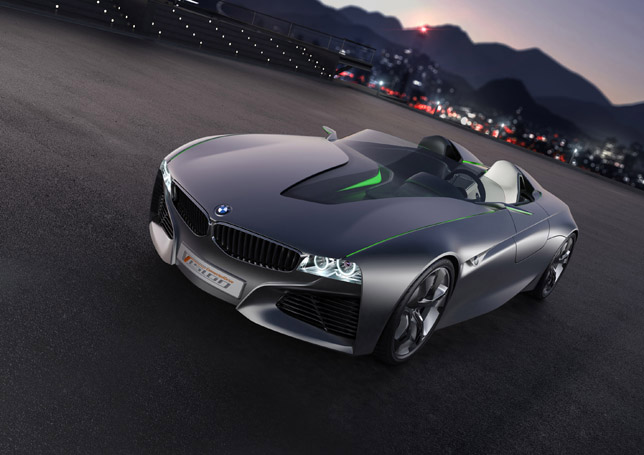 BMW Vision ConnectedDrive FrontSide
Source: BMW via Youtube