BMW Laser Headlights
Laser light is the successor of the successful LED headlights. BMW is developing a new laser headlights, which will be more efficient and effective.
In the field of exterior vehicle lights, BMW also leads the way for example with full LED headlamps for the BMW 6 Series and with new developments such as the "Anti-dazzle High- Beam Assistant", as well as with "Dynamic Light Spot".
A further advantage of laser lighting technology, and one which the BMW engineers intend to use to full effect, is its high inherent efficiency. A single statistic will make this clear: whereas LED lighting generates only around 100 lumens per watt, laser lighting generates approximately 170 lumens.
Safety is a key consideration in the development of laser lighting for use in passenger cars. For BMW, the complete eye safety of this technology for all road users and its complete reliability in day-to-day use have top priority.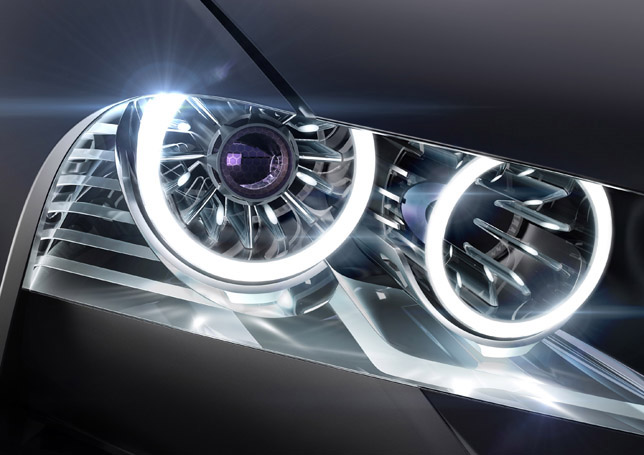 Source: BMW