BMW X7 [render]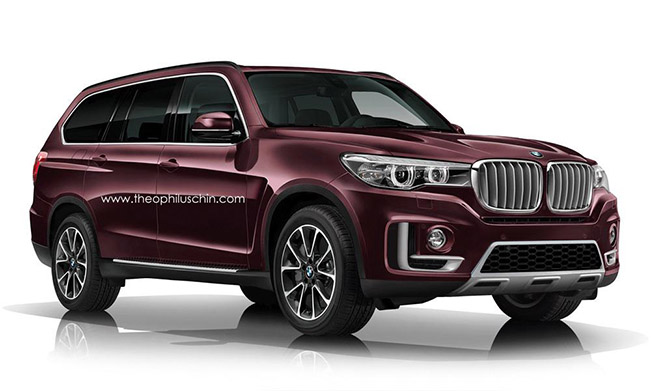 TheophilusChin has published two interesting render images of the upcoming BMW X7. The flagship looks pretty much as an enlarged X5 F15 and the rear reminds its direct rival – Mercedes-Benz GL-Class. It is expected to hit the market sometime in 2017 or 2018, but nothing is for sure.
BMW strongly reject to release any information about the possible model. It will probably come with a new engine range also including a hybrid version. Of course, fully-electric model is not excluded from the plans.
BMW X7 will be manufactured at the company's Spartanburg (SC) plant, where the most expensive car brand in the world will invest over $1,000,000,000.
Until then, we expect to see how the new X5 eDrive will perform in the real world. It features a TwinPower Turbo four-cylinder petrol engine and an electric motor with 95HP (70 kW). The expected range is up to 30 km (19 miles) only on electricity with speeds of up to 120km/h (75 mph). The fuel consumption will be around 3.8 liters / 100 km (61.8 mpg US) with CO2 emissions of less than 90 g/km.