Cadillac CTS-V Racing Coupe [video]
Cadillac has announced CTS-V Racing Coupe, which is set to enter competition on Saturday, at the Streets of St. Petersburg. It also will take a part in Sports Car Club of America World Challenge GT series. The drivers are by Johnny O'Connell, who is three-time GT1 champion in the America Le Mans Series and Andy Pilgrim, who claimed victory in the 2005 SCCA World Challenge GT class.
Cadillac CTS-V Racing Coupe features full aerodynamic body kit and a mighty supercharged 6.2 liter V8 with 542PS (399 kW). This power is 21PS (16 kW) less than the factory's one, but the curb weight of the car is full 454 kg (1 000 pounds) less than the production model.
"We look forward to getting back on the track," commented Don Butler, vice president for Cadillac marketing.
"We know the competition will be tough, but we're also confident in our performance credentials. The CTS-V Coupe provides a great foundation for building a world-class racecar.", he added.
"The St. Pete race has a great atmosphere," Pilgrim said.
"Fans can get really close to the teams in the paddock. The track has some classic street-course tight sections and really good fast corners on the backside.", the pilot added.
"The tight timeframe presented a challenge for the team, but we were fortunate to start with an extremely capable production sports car," said Mark Kent, head of GM Racing.
"The CTS-V Coupe translates well to the track. The production version already provides plenty of power and exceptional handling.". Mr. Kent added.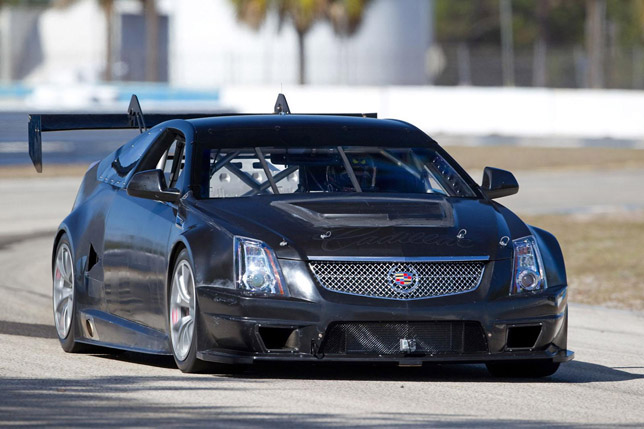 Source: GM