Chevrolet Nova 2.0 Is Here to Raise Hell One More Time

Chevrolet demonstrates the high-performance turbocharged 1967 Nova 2.0 engine technology that refreshes the well-known classic engine and gives it a contemporary character. Chevrolet Performance engineers created the vehicle only to gear it with a direct-inject 2.0-liter turbo crate unit that serves as an alternative to the usual V8 powerplant. The all-new beast produces a total of 272 hp (200 kW) and the overall weight of the vehicle is 3,100 pounds.

Now, the refreshed vehicle's unit is all-aluminum and offers incredible 50-50 front-to-rear weight distribution. And it also comes with a modern 6-speed gearbox, instead of the classical 4-speed transmission. The suspension also deserved some attention and now comes with adjustable air bags, front and rear triangulated 4-link design in the rear. Neat.
This whole system allows the Nova 2.0 to sprint from 0 to 100 km/h (62 mph) in just 6,2 seconds.
SEE ALSO: Chevy Continues With the Surprises: Red and Black Accent Concepts are Unveiled!
And in addition to the refreshed powertraint, the stylish vehicle comes with some sweet hot-rod tweaks that further enhance the sporty looks of the vehicle. The additions include billet aluminum grille, narrowed and tucked bumpers, shaved door handles, 17-inch wheels with a bronze finish.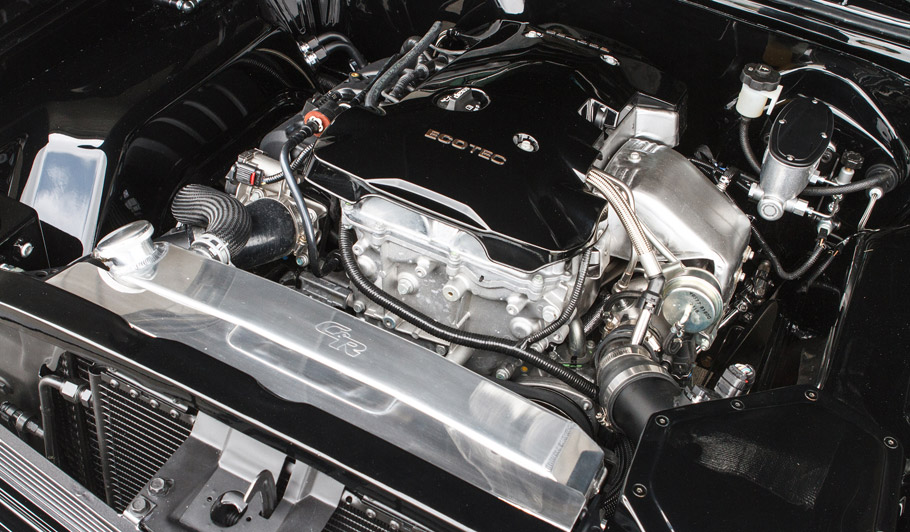 The turbocharged Nova 2.0 will be shown with more than 20 Chevy concepts and production cars this week at the SEMA Show in Vegas.
Source: Chevrolet