CTS Sport Wagon is Cadillac's star at Paris motor show
The new Cadillac CTS Sport Wagon dazzled everyone upon its debut at the famous Concours d'Elegance in Pebble Beach, California in August. With its powerful and characteristic design, Cadillac's new flagship caught the eye of the world's media and the many car enthusiasts that were in attendance. After the successful unveiling, the Cadillac CTS Sport Wagon is now ready for its European premiere, and which city would be better suited for this than Paris? Undoubtedly the all-new wagon, the second in the brand's 106 years history, will pull crowds to the Cadillac stand at the "Mondial de l'Automobile", the bi-annual Paris Motor Show held in the "Porte de Versailles" exhibition centre from October 4 till 19. After the premiere in Paris, sales will start at the official Cadillac dealers throughout Europe next year.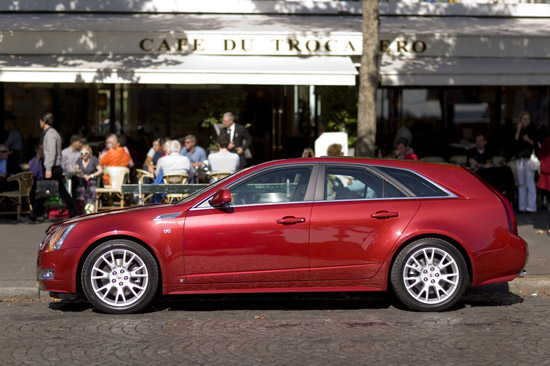 At first glance, the new CTS Sport Wagon can be instantly recognised as nothing but a Cadillac. Design has been a significant element of the development team and much attention has been paid to this aspect. Characteristic styling elements of the new vehicle are the strong horizontal lines and the V-shapes on the bonnet and the rear door, plus the inward-facing rear quarter panels which create a W-shape at the rear of the car.
As an SUV-alternative, the luxurious Cadillac CTS Sport Wagon is also very spacious and versatile. The perfectly integrated roof-load system is both functional and perfectly fits in with the design of the roof line.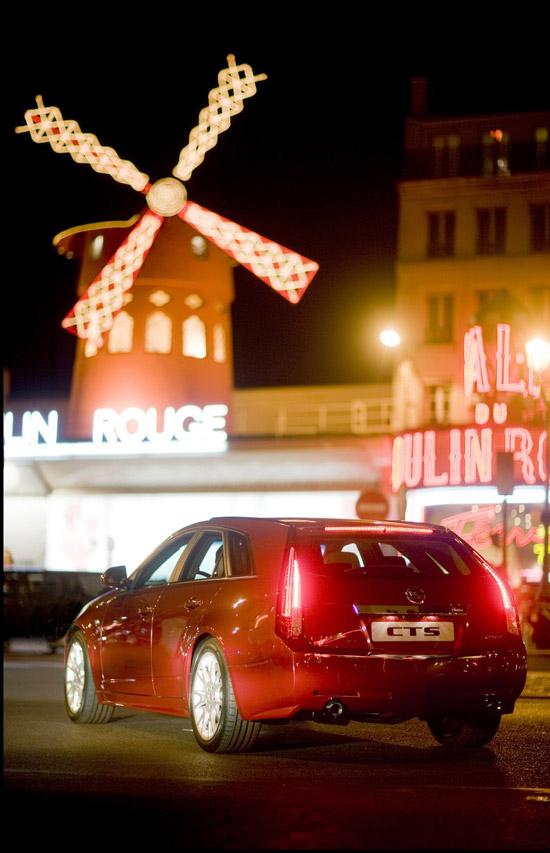 Customers of the new Cadillac CTS Wagon can choose from two petrol engines and a brand-new 250 hp direct-injected V6 turbo diesel engine. Sales of the versions with petrol engines start halfway through 2009, while production of the newly developed V6 diesel engine will start later in the year.