2014 Datsun Go+ Unveiled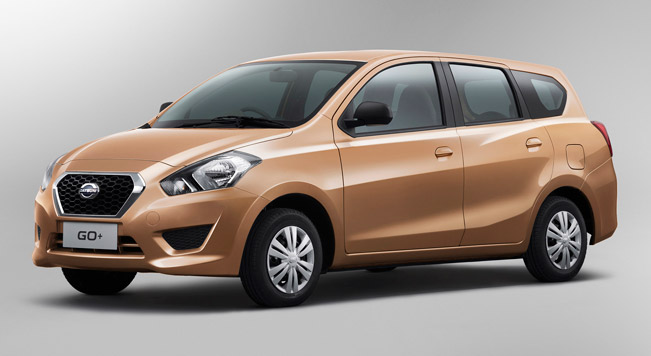 Datsun was brought to live in the beginning of July with the 2014 Go model. Now the brand is expanding its global footprint with the reveal of the 2014 Datsun Go+. This world premiere represents Datsun's model line-up debut in Indonesia.
The new model is a 5+2 MPV which was created to be suitable for families. It has modern image with sleek and dynamic silhouette and strong shoulder line. The Go+ has compact dimensions with an overall length of 3,995 mm, width of 1,635 mm and a height of 1,485 mm. Its wheelbase is 2,450 mm, the key to its spacious interior.
The car is five-door and three-row MPV with smart front-seating configuration. In addition, there are also available extra two seats in the back or an additional cargo space.
Furthermore, the vehicle is equipped with 1.2L engine coupled with a five-speed manual transmission. The latter was refined for fuel efficiency and good acceleration, while at the same time delivers perfect agility.
With launch of Datsun Go and Go+ on the Indonesian market, the brand aims to account for up to 50% of the total Nissan Motor sales in 2016 in Indonesia. Both cars will be priced below 100 Million Indonesian rupia, which is circa $ 8864 USD.
Both 2014 Datsun GO and Datsun GO+ models will be locally produced at the Nissan Motor plant in Purwakarta, and will go on sale during next year.
Source: Datsun