With a touch of styling: DF Automotive tweaks the already sexy SEAT Ateca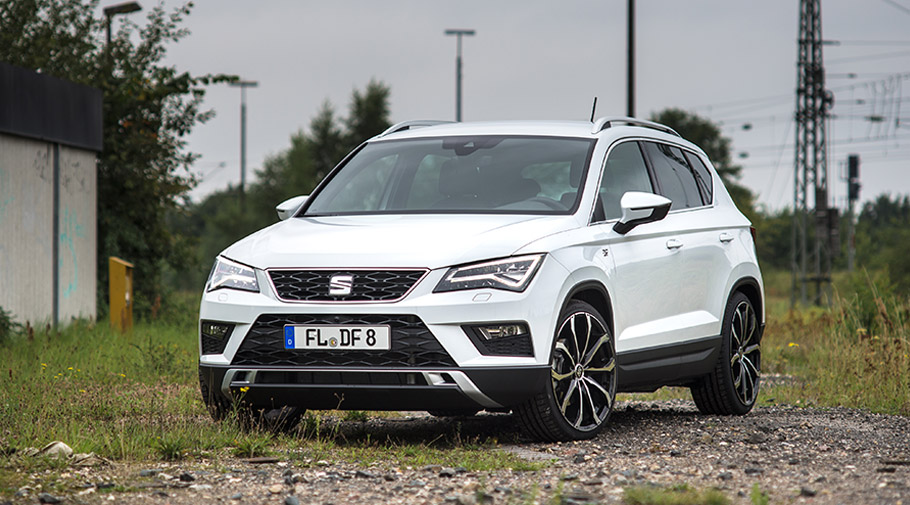 There is one single Seat Ateca Xcellence that appears to be a rather lucky one. You ask why? Because, my friends, DF Automotive, the fine tuner from Flensburg, decided to take a closer look at the machine and see how it could be transformed for the better. There were tweaks mainly on the drivetrain system, but as you will see, the DF Automotive presence is visible also on the outside of the vehicle.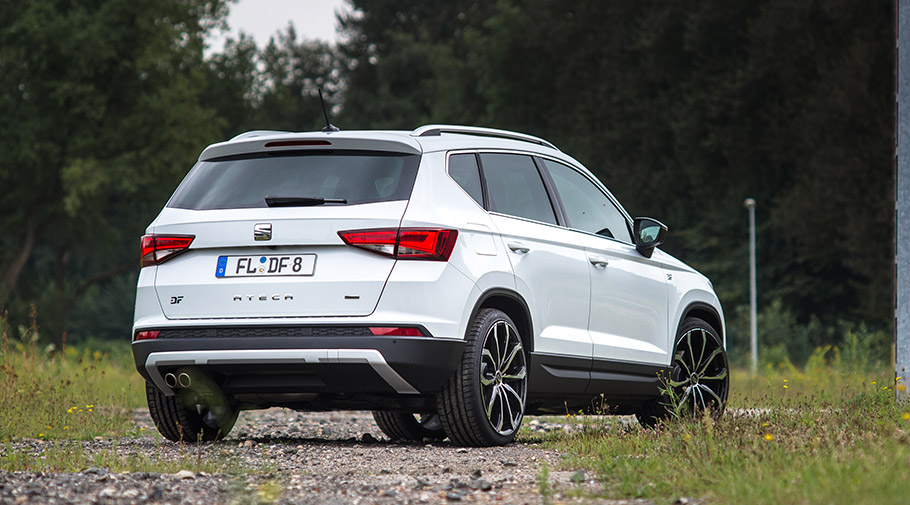 Long story short, the revised Ateca is now faster, more agile and far more confident on the road. Short story long, the engineering team has changed and tweaked numerous components. First of all, the original 2.0 TDI now delivers a total of 213hp (157kW) and 460Nm of torque. This means a kick of additional 63hp and 120Nm of torque. Greatly appreciated. Furthermore, the vehicle received fresh new KW coil-over suspension. And all this is topped with Hankook tires type Ventus S1 Evo in 235/35ZR20 (92Y) on polished gloss black MSW 48 rims in 8,5x20.
SEE ALSO: Carbon Motors showcases a Lotus with enhanced interior. Check it out!
In fact, the wheels are incredibly stylish. And the best of all is that they fit in the whole exterior design concept. After all it is a Seat vehicle. These are known for their sexy looks.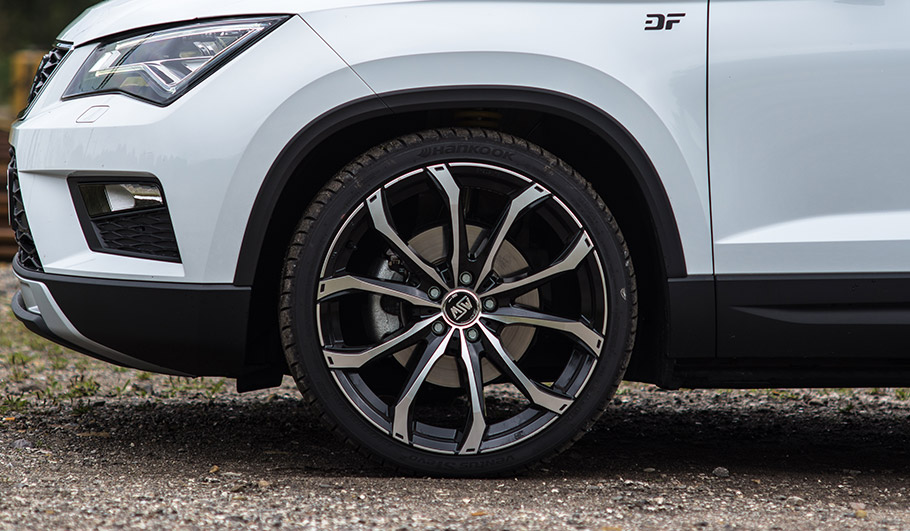 We do like this kind of upgrades. Stylish and yet without unnecessary additions. And this is why we are always hyped for a new DF Automotive project – these guys are always straightforward in their work and do not show off with gimmicks. So, how do you like this one? Write down in the comment section below!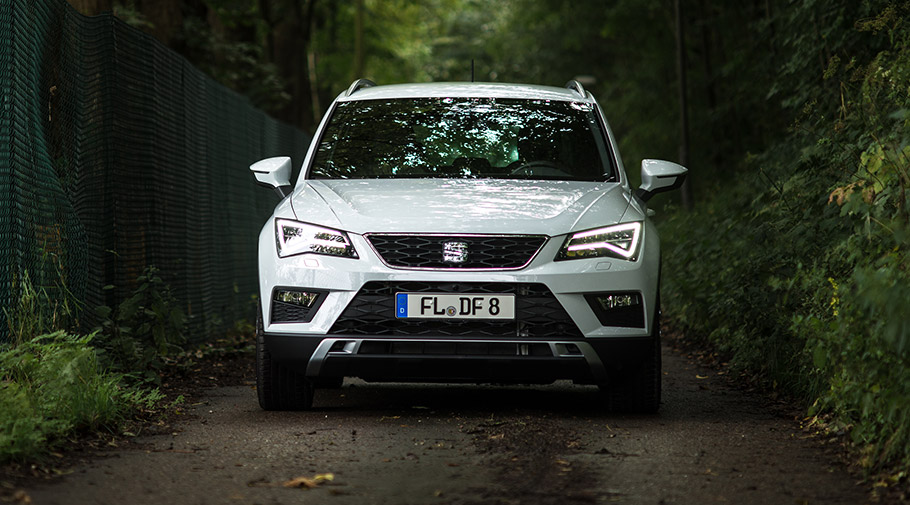 Source: DF Automotive