Seat Ateca First Edition is the SUV designed by YOU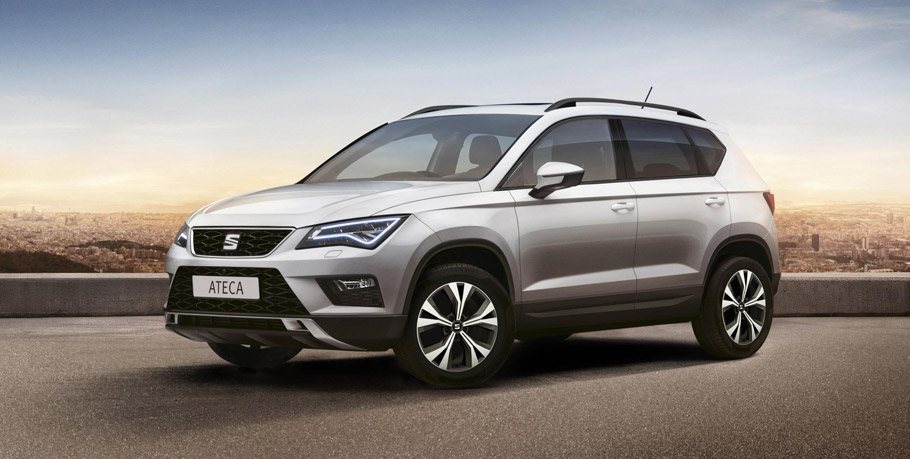 Seat Ateca was definitely one of those vehicles we didn't see coming. With its big proportions and great SUV-stance the vehicle mesmerized the audience immediately. Following the huge debut success, the compact SUV was made even more attractive with its "First Edition" specification. Well, it is an time for Seat to announce the detailed specification and pricing for this one-off trim level, isn't it?
The extremely well-specified and striking First Edition is made exclusive with just the single fact that it will be produced in just 200 examples. In fact, the Fist Edition of the Ateca model was created with the help of 13,000 British citizens, who told Seat which are the most appealing characteristics of a compact SUV that can be used in the day-to-day life.
SEE ALSO: 2016 Seat CUPRA Offers Beautiful Looks and Sporty Features
So they had to respond to a series of seven questions about their lifestyles and character, with 192 possible outcomes. After they finished the task, the online system then generated an Ateca version to suit their specific needs. One of the most liked designs was proved to be the 'Horizon Chaser'.
And the best thing is that it is now translating into a production car with the following standard equipment: 18-inch bi-color alloy wheels, satellite-navigation system with an eight-inch touch screen, Keyless entry (KESSY), electric tailgate with virtual pedal, rear parking sensors with rear view camera, dark-tinted rear windows, black roof rails and window surrounds.
The customers will be able to choose from three exterior colors: Nevada White, Rodium Grey and Samoa Orange. Although it is below the top-of-the-range XCELLENCE trim level, the First Edition is positioned above the SE and has higher specifications within almost the same pricing. What's left unmentioned is that the Ateca First Edition will be equipped with either of two engines: the 1.0 TSI with 115PS and the 1.6 TDI with the same power output. The pricing begins at £21,995 and £24,305 respectively.
Source: Seat