Change of Heart: Seat Leon Shows its Sporty Nature, Thanks To DF Automotive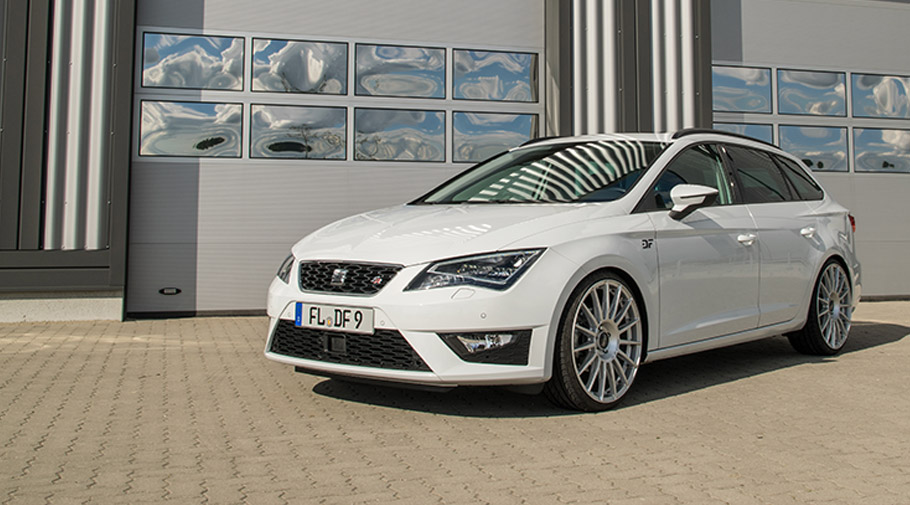 For about a decade DF Automotive Flensburg has been creating magnificent reputation and respect as one of the best online-experts for sporty vehicle additions and accessories. Placed in the region of Schleswig-Holsten, the studio offers optimization for any issue that customers bring on the table. The range of offerings and goodies is represented by quality of the most famous manufacturers in the world.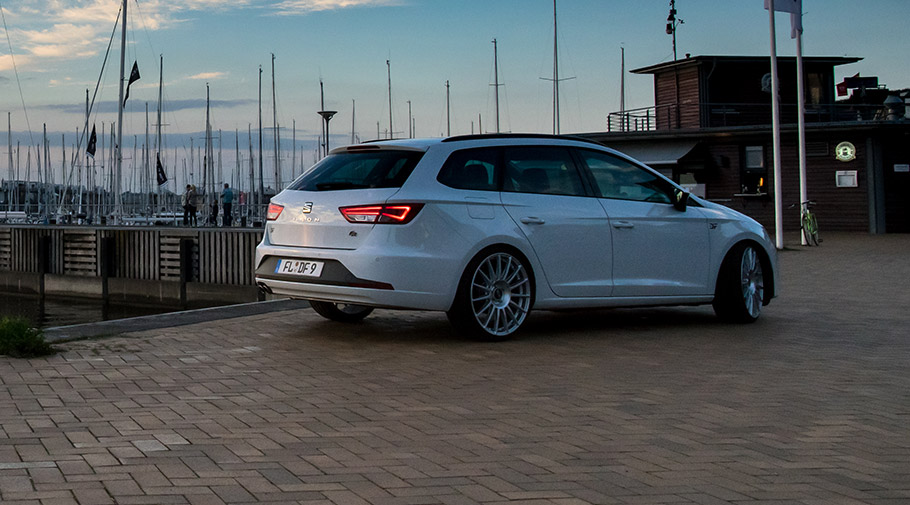 And one of the latest projects of the crew includes a Seat Leon ST FR vehicle. This station wagon is one of the favorite vehicle of the whole crew and they decided to make it even better. The lucky vehicle now features a boring white exterior finish, numerous DF Automotive badging, special O.Z. Superturismo wheels in 8.5x20-inch with Syron Race 1 Plus wheels.  with carbon fiber components and this overall aggressive and neat Seat styling approach.
SEE ALSO: DF Automotive Tunes Flying Uwe's Chevrolet Camaro
However, the fun starts as it comes to performance. The rates of this sweetie are quite impressive. It is now geared with a 1.8-liter TFSI power unit with a total output of 207hp (154kW) and massive 310lb-ft of torque. Sweet, isn't it? Also, there are improvements made onto the suspension system. The stock one was replaced with a KW-coil-over-system and it was further fine-tuned exclusively by DF Automobile crew.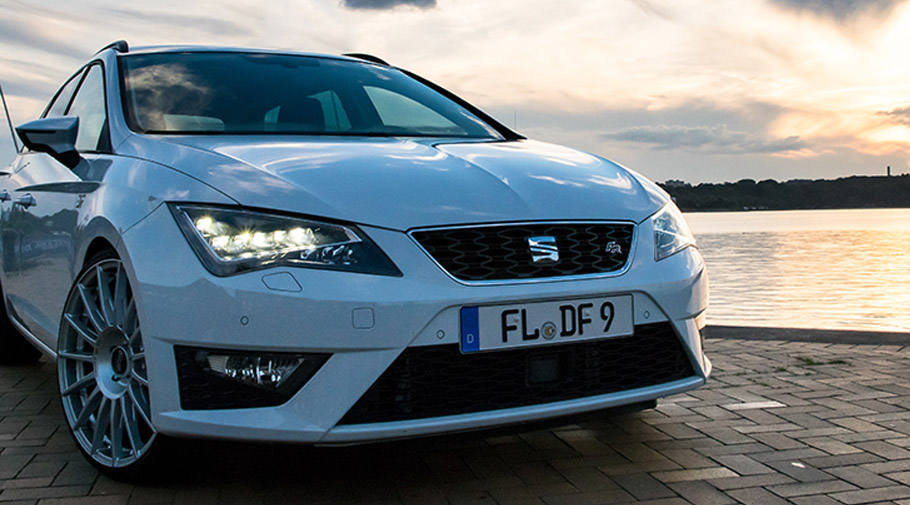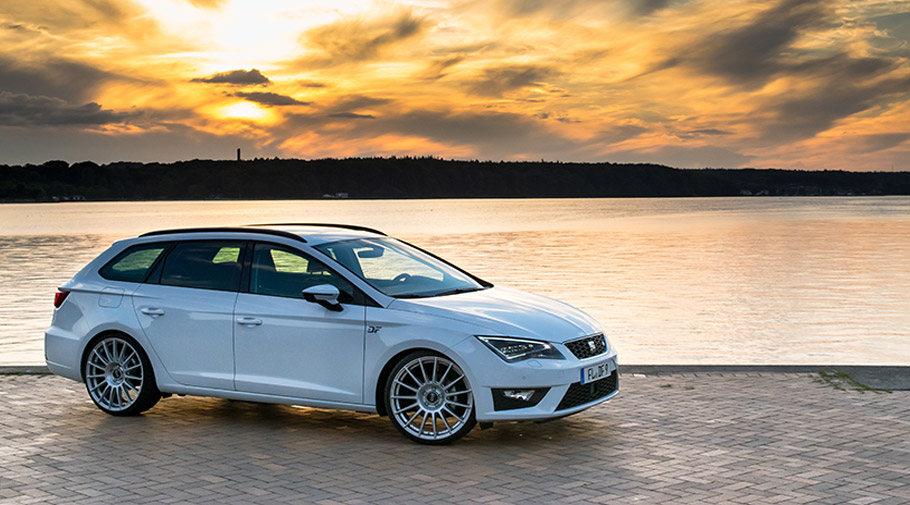 Also, there is a cool video that showcases car's features and overall expression. And believe us, it is worth the watch!
Source: DF Automotive