AFTER EXAMINING A TOTAL OF 15 BRANDS: SEAT stands out in the 2008 ADAC service centre test
SEAT scored a magnificent fourth place out of a total of 15 brands participating in the stringent service centre inspection carried out annually by the German automobile club ADAC. This result rates the Spanish company as one of the most highly qualified in the sector with respect to working efficiency and quality, as well as customer service throughout its extensive sales network.
The five SEAT service centres examined stood out for their excellence in all the sections tested by the ADAC members. The aim of the test was to focus on an in-depth evaluation of the entire process, from the moment the car arrived at the official service centre until it left the facilities completely repaired and ready to be driven away. Each vehicle under inspection arrived with exactly the same mechanical failures, at which moment each detail was scrutinised and the scores added up.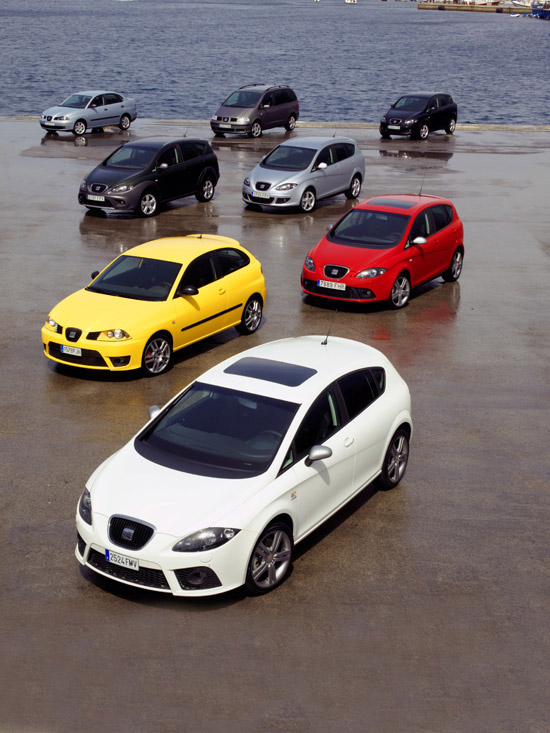 SEAT's main premise in this initiative is to centre on achieving excellence in customer service. A pleasant, professional welcome, a dealership atmosphere able to convey sportiness, design and vitality, and extraordinary knowledge of all the vehicles are some of the aspects that SEAT is promoting in all of its dealerships.
Without a doubt, training programmes such as SEAT Excellence, which involves more than 123 two-day Excellence Workshops this year, allow SEAT to improve customer satisfaction levels and increase sales and profitability.