Fans Help Nissan Fully Restore Craigslist 1996 Nissan Maxima [VIDEOS]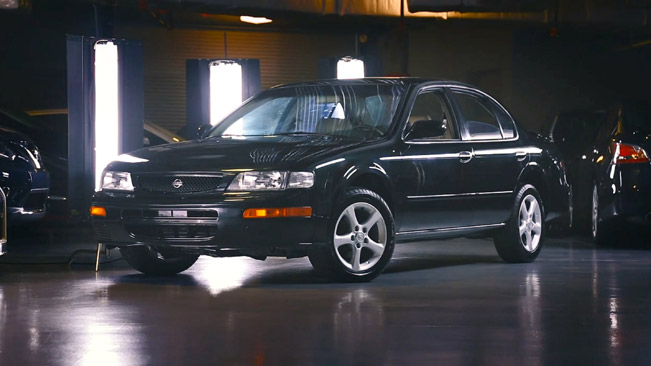 1996 Nissan Maxima is definition of luxury. In September 2013 Craigslist commercial (the first video below) showed a particular example which was then subjected to of major reconstructive surgery. Nissan rejuvenated the vehicle back to its original condition and this is what took our interest. In addition, these three very special videos show more about the restoration process and the original Maxima.
The story begins, when the owner of the car, Luke Aker, posted his car on Craigslist for the reasonable price of $1,400 USD. What Aker did was outstanding: one-minute film, presenting the "finer points" of his sedan. The result is overnight viral success.
Nissan saw the ad and quickly jumped at the chance to buy such a gem. The response to the first video was with a tongue-in-cheek video (the second video below called "Luxury Restored") that emphasizes the qualities of the near two-decade old Maxima.
Take for instance the "built-in navigation" (folding maps), "an all-new media entertainment center" (a tape deck) and "state-of-the art external lane-departure indicators" (turn signals). The video ends with a factory-fresh 1996 Maxima.
Of course, the brand eventually bought the car, and soon afterwards placed its fate in the hands of its social media following. The third and most interesting video shows the process of bringing the car back to life. It reveals that Nissan has asked fans how to restore the Craigslist Maxima and what to do next.
The votes were tallied and the fans decided that a complete restoration was in order. According to their opinion, the car would have a prominent display at Nissan's North American headquarters in Tennessee.
Video Source: YouTube
Source: Nissan