Is FCC4 Concept the Next Big Thing for Fiat? [VIDEO]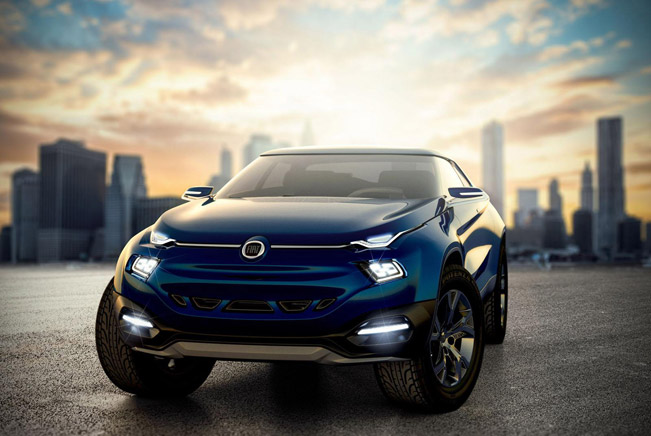 Fiat says that its FCC4 Concept explores the language in design. The car was unveiled at the auto show at Sao Paulo with the introductory words that it is a "real four door coupe with an adventurous spirit". However, we find that the FCC4 is some kind of odd mixture between a pickup and a Range Rover Evoque. What do you think? The FCC4 adopts a specific typology for a car, it treads hybrid paths, has generous dimensions and raised floor height. All of this is combined with the luxury and internal space of a large sedan.
At its sides the concept car has unprecedented and surprising proportions. They definitely reveal its dynamic character via the dynamic lines and muscular surfaces. As you can see the glass area has been reduced in order to recreate the feeling of protection and privacy.
The windshield, lateral glass area and rear glass further emphasize the highly dynamic character of the concept. The menacing front look of the FCC4 is achieved via new daylight running LEDs and other optical groups underneath.
The rear features a fastback glass, LED lamps that repeat the front assembly and the exhausts at the ends of the bumper and the aluminum central protection. The asymmetrical doors appear to be also provocative, because they adopt a new typology of opening and use. The concept car is loaded with technology and refinement.
Of course, we can't miss the exuberant color of the body of this Fiat, which is metallic blue, and makes the concept noble and luminous, with nuances of light and shadow. At last, the dimensions of the Fiat FCC4 really prove that it is different: the length is 5,000 mm, width - 1,940 and height - 1,600 mm.
Video Source: YouTube
Source: Fiat