Stylish and Useful, FIAT Talento is Ready to Aid Those in Need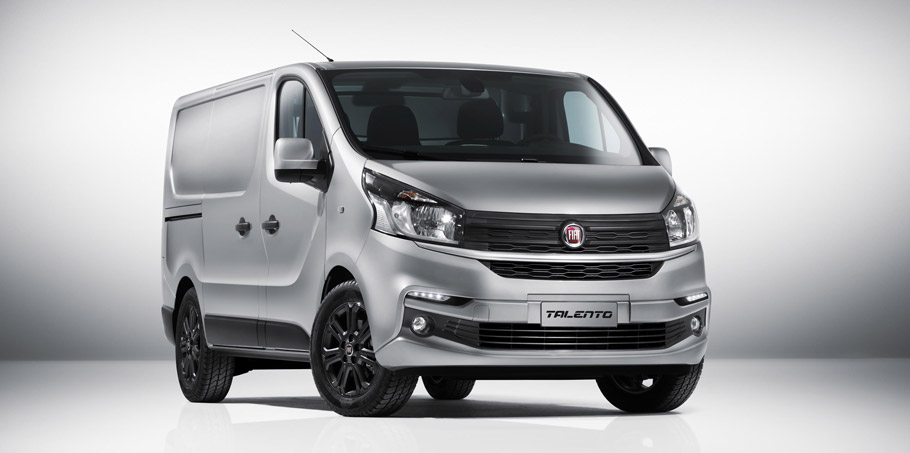 FIAT Professional unveils the Talento: a vehicle with vast load capacity that is especially created to aid all the workmates all there through the streets and major roads. Thanks to its great versatility and agility, this vehicle is adaptive and flexible, but also brings convenience and comfort. In fact, its name, as you might have already figured out, comes from the name of ancient coin: the Talent and FIAT chose this name because of the symbolic value and of course, because of all of its performance capabilities.
In terms of design, the Talento demonstrates compact, functional and well-proportioned body. The forward stretching windscreen blends with the short bonnet and contributes for the overall visual dynamics. The grille wraps around the headlights and create a face with massive and striking appearance, while the squared-off rear is designed to ensure ample storage space and stability and strength at the same time. In general, the design is bold, distinctive and surely delivers that unmistakable FIAT Professional feel.
SEE ALSO: 2017 Fiat 124 Spider Elaborazione Abarth: What to Expect?
In terms of performance, the Talento can be geared with powerful and efficient turbo and twin-turbo diesel units, paired to six-speed manual gearbox. The overall output is 145hp (106kW), considered just enough for everyday use. Whether you use it for work, people-carrier or else, FIAT promises that the new Talento will do the job just fine.
Source: FIAT Professional