2015 Ford Mustang RTR is Fast and Furious with 725 Horsepower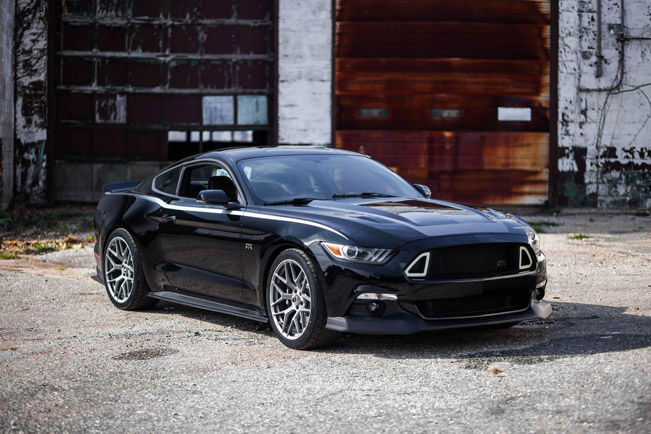 Since they were shown in the summer just as "teasing" sketches, we've been waiting for the SEMA show impatiently. Of course we are talking that passionately about a custom muscle car based on the Mustang of 2015. The tuner releasing the project is called RTR which for only five years (since its birth) has rapidly become one of the most popular automotive brand names worldwide.
In August, the customization has released info that they are to built a 2015 Ford Mustang based RTR Spec 1 and Spec 2 packages. Now the details about them are revealed officially. Both packs feature the following modifications, which concern only the external appearance of the car: Spec 1 and Spec 2 chin spoiler, rear spoiler, rear diffuser with side splitters, rocker splitters, upper grill with integrated lighting as well as lower grill.
Of course, there is also a performance upgrades that come on the top of the appearance modifications of the Spec 2 package. Here are the new adjustable amperes and sway bars as well as lowering springs.
Magnaflow ensured that there is enough sound in the air around the car by delivering the exhaust system. RTR added also optional supercharger and cold air intake system. The engine was tweaked and the result is super exciting: 725 horsepower (533 kW) generated from 5.0-liter V-8 engine with a supercharger attached.
2015 Ford Mustang RTR will go on sale in January next year through only select Ford dealerships around the globe.
Source: RTR