Ford Offers Stealthier Appearance for the Police Interceptor Utility Vehicles
Ford is offering updates to its Police Interceptor Utility Vehicle, thus making it harder for the lawbreakers to recognizing the profile of the car in their rearview mirrors. The means by which this is done is the (already factory-installed) front interior visor light bar. This actually provides a stealth appearance for police patrol vehicles.
There is another benefit of the interior visor light and it is the dark shade band at the top of the windshield, which has been replaced by clear glass when the light is ordered. As a result, this delivers better color visibility and brightness.
SEE ALSO: Good News for Mustang Lovers Out There: 2017 Shelby GT350 Receives Additional Refinement 
The new light comes with a limited warranty. In addition, when activated, it flashes bright – alternating red and blue bars through the top of the windshield. One can also program it to flash in red/red or blue/blue combinations.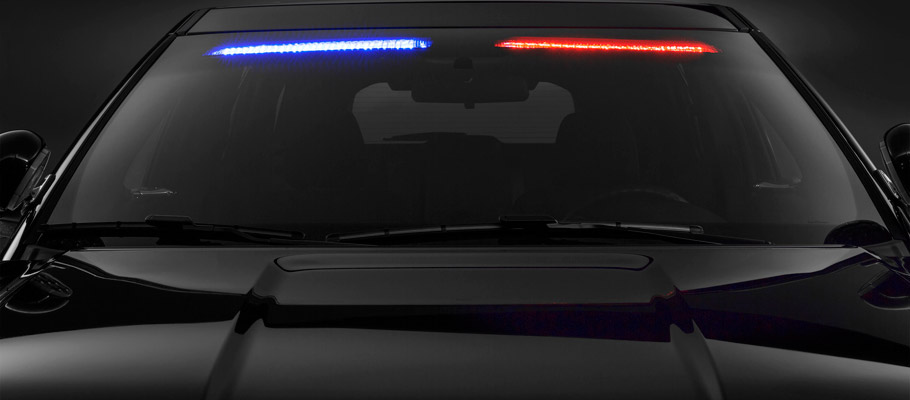 What is more, the new visor light includes bright-white "take down" and "scene" capabilities for better visibility. It can be also set to meet California Title 13 regulations, or it can be even programmed from full intensity down to 20 percent, thus delivering auto-dimming capability, too.
At last, Stephen Tyler, who is the Ford police marketing manager for North American fleet, lease and remarketing operations, expressed an opinion about the innovation: "Today, agencies typically use aftermarket interior visor light bars that are somewhat bulky and can obstruct the field of vision – especially for taller officers. This extremely low-profile unit is fully integrated where the headliner and top of the windshield meet, for tremendously improved driver visibility versus aftermarket alternatives."
At the current moment, the interior visor light is now available to order as an option on the 2017 Ford Police Interceptor Utility. We are sure that it is a huge step forward in the development of utility vehicles that serve against crime.
Source: Ford