Honda Civic Hatchback Prototype Debuts in New York. To be Driven by a Six-Speed Manual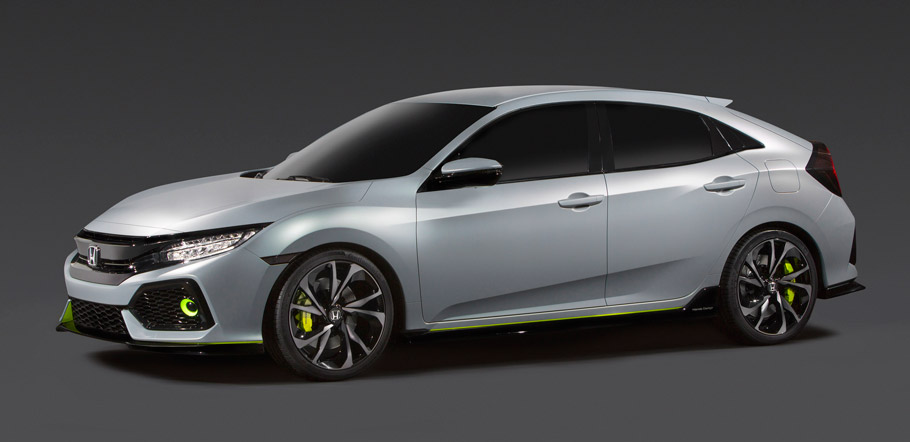 All Honda fans must be hyper-excited, because the next-generation Civic Hatchback Prototype is about to make its premiere at the New York Auto Show today! With its striking design and sporty European-inspired driving experience, the car promises to be the best Civic ever created! The exclusive news here is that the 10th generation Civic is going to be equipped with the new 1.5-liter turbo engine and a 6-speed manual transmission. The other option is the CVT transmission.
The production 2017 Civic Hatchback is going to happen later this year. The hatch is actually going to be built on the same platform as the sedan and will be defined by a combination of sportiness, efficiency and utility as well as distinctive styling and premium features
SEE ALSO: CivicX Imagines 2017 Honda Civic Type R Hatchback Prototype 
The Civic Hatchback is actually the thirds Civic variant in the lineup, joining the sedan and the coupe. Two other variants are about to join the 10th-generation range in 2017 – the Civic Si and the radical new Civic Type R (oh, how we can't wait)!
The Highlights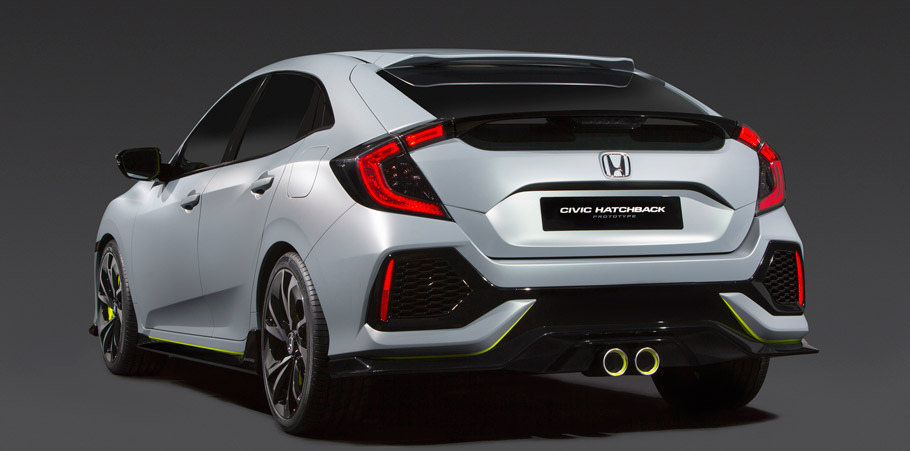 There are several highlights that make the hatch unique and that need to be mentioned. These include the new larger and wider wheels and tires, the longer wheelbase, the short overhangs and the sleek cabin. They all make the vehicle look more ambitious and dynamic on the road.
Furthermore, at the front of the car we see that the short overhangs with large air intakes define the new take on of Honda's family face. The LEDs… well, at the front the headlights and the daytime running lights flow from beneath the hood into the muscular front wheel arches, looking aggressive but at the same time tempting.
The sleek and swept-back body lines continue to the side of the car, which is defined by the front and rear door handles. The rear incorporates C-shaped LED rear lights and a new bumper with angular creases and vents.
2017 Civic Hatchback will be produced at the Honda's plant in Swindon, UK. The exact production date is to be announced at later time.
Source: Honda